Music of/for Minorities - Mouth Organs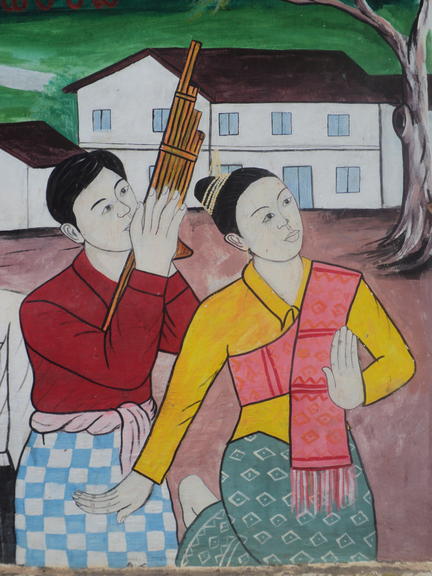 KINK GONG and AUSLAND present:
Music of/for Minorities
The Gong Orchestras in Cambodia and Laos
A new monthly series at ausland presents rare recordings of ethnic music made by Laurent Jeanneau (F). Jeanneau has travelled extensively since 1999 to the remotest corners of Asia, compiling an extraordinary collection of ethnic music recordings.
Jeanneau's collection can roughly be divided into two main categories: entertainment music and ritualistic music. Each evening will focus on a specific musical practice and will include the narratives, photos or videos of the musicians.
The series "Music of/for Minorities" targets everybody who wants to be inspired by unheard, outlandish music or simply wants to broaden their listening horizon.
Unfortunately, nearly all of the cultural practices presented by Jeanneau are disappearing.
The series "Music of/for Minorities" wants to expose the globalized minority of sound aficionados to this music so that it may be appreciated and possibly used for further artistic productions.
"Laurent Jeanneau , the modern-day John Lomax of South East Asia, who roams to the remotest parts of the earth seeking to highlight and illuminate the all-but unknown. Highly recommended."
Thom Jurek, All Music Guide
http://www.allmusic.com/album/ethnic-minority-music-of-north-vietnam-mw0000485840
Laurent Jeanneau:
https://soundcloud.com/kinkgong
Following Dates:
13th of November 2014: Vocal Polyphony in China and Vietnam
10th of December 2014: Mouth Organs in Cambodia, Laos, Vietnam and China
14th of January 2015: Autobiographic Songs of Women in Laos, Vietnam and China
4th of February 2015: Tibetan Buddhist Rituals in China
Starting Time: 8pm (sharp)
Language: English
Admission: € 3