NATIVE INSTRUMENT, ADAM ASNAN & LUCIANO MAGGIORE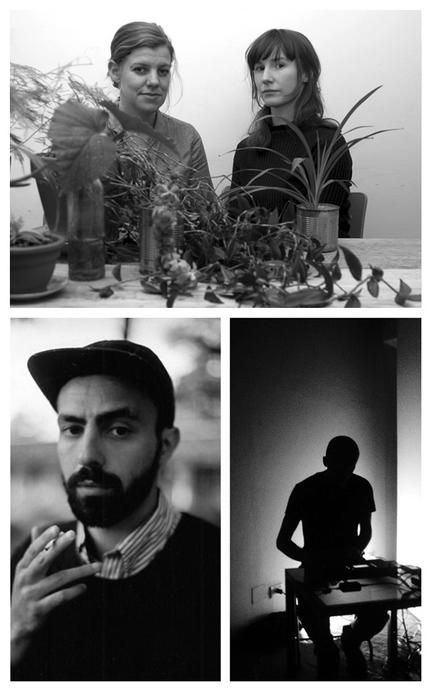 NATIVE INSTRUMENT
ADAM ASNAN (solo)
LUCIANO MAGGIORE (solo)
Native Instrument is a Berlin based sound collaboration bringing together the field recording archive of Felicity Mangan and the precise, minimal vocabulary of Stine Janvin Motland. Their music is built from electronic and vocal adaptations of animal and insect recordings originating mainly from the Australian and North European fauna. With references to electronic dance music and low-fi pop, their mix of bug beats and atmospheric soundscapes uncovers a sonic ambiguity between rural nature, electronics and the human voice.

Adam Asnan is an electroacoustic musician and location sound recordist, based between London and Berlin. His work promotes the aesthetic potential of recorded, amplified sound, the auditory 'image' and the virtues of spatialisation.
His compositions, live performances and collaborative projects have been presented across Europe, with recordings published by Entr'acte, Senufo Editions, Foredoom, Porta, 1000füssler, Consumer Waste, Second Sleep, Holidays Records, Wasted Capital Since 2013, Reductive Music, Organised Music from Thessaloniki and Intonema.
Adam is one third of VA AA LR with Vasco Alves and Louie Rice.
Luciano Maggiore (Palermo 1980) lives and works in London.Active musician in the field of electroacoustic music, in recent years he has developed a strong interest in the mechanisms of sound diffusion, using speakers and several analogue and digital devices (walkmans, CD players, tape recorders) as principal instruments. His interest is focused on the architectural and psychoacoustic as well as dynamic and directional values of sound with a strong emphasis on fixed sounds.
His works are published by Balloon & Needle, Boring Machines, Consumer Waste, Palustre, Senufo editions, 1000Füssler, Triscele Registrazioni and Tulip records.