LET'S SCHAUMGUMMI!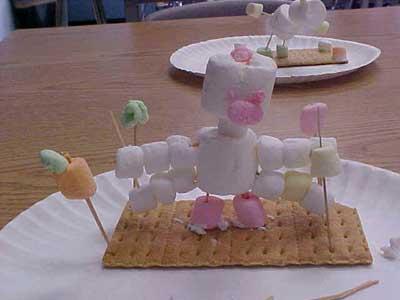 An diesem speziellen Abend drehen wir den Spieß, in diesem Fall den Marshmallowspieß einfach mal um:
Anstelle von Ostereiern vernaschen wir Schaumgummi,
Mobys Konzert vom letzten Freitag haben wir bereits vergessen und
geben uns hemmungslos den Klängen echter Marshmallowmusic hin - wie das
klingt, weiß nur, wer kommt! Die US-Band Schaumgummi klärt uns auf.

Wer zu spät kommt, den bestraft nicht das Leben, sondern gegen 22 h das
Ex-Schuhmodell Joe. Er, seine Angestellten und Freunde treffen sich zur
filmischen 'Alien Sex Party' am Weihnachtsabend in seinem New Yorker
Sexshop. Der ist ihm böse vom Schicksal als Erbe seiner Schwester
zugespielt worden und berührt ihn peinlichst. Ausser Sex passiert so
ziemlich alles, was wir uns vorstellen können gespickt mit
musikalischen Kurzauftritten, zB. der Happiest Guys in the World.
Süsser die Glocken nie klingen - kommt es zu einem legendären Gastauftritt: Moby, wie wir ihn noch nie gesehen haben!
Verdanken haben wir diesen ganzen Schlamassel dem New Yorker Filmemacher Paul Yates!
Zur Erholung und Osterstreßprophylaxe gibt es einen ruhigen S/W-Film:
Space Water Onions - bevor wir noch den ein oder andern Marshmallow
verdrückend oder in Whiskey stippend verkünden: Let's Schaumgummi!
***
marshmallowmusic by SCHAUMGUMMI - 21 h

http://www.happiestguys.com/schaumgummi.html

&
director, cinematographer & photoboother PAUL YATES introduces his films in europe:
'ALIEN SEX PARTY' featured by MOBY - 22 h

joe, an ex-shoemodel inherited a porn
store after his sister's death. it's a day before christmas and he is
obviously embaressed by his new job...

see the cameo appearance of moby as dildo-decorated executive producer
'space water onions'

a black and white short film with no dialouges
***

photobooth art will be shown 20.03.-27.03.2005 at:
http://www.foto-shop-berlin.de

'privacy is a myth' - vernissage 20.03 - 19 h
finissage 27.03. - 18 h

***
live photoboothing performance 21.03 - 27.03.2005 at:

Mo. 21.03. - 14 h
Mi. 23.03 - 16 h
Sa. 26.03 - 20 h



***
"Der Mann hat Nerven!

Kommt zur
Vernissage seiner Photobooth-Art 'Privacy is a Myth' im Foto Shop
Berlin am Sonntag den 20. März leibhaftig aus Übersee, sucht am
Dienstag den 22. das ausland mit seiner Band Schaumgummi heim, setzt
uns im Anschluß sein filmisches Kleinod 'Alien Sex Party' featured by
Moby vor - und kocht unsere Ostereier schon mal bis zum 27. mit seinen
berüchtigten Photobooth-Performances live am Rosenthaler Platz vor!
Nerven wie Marshmallows - Heiliger Bimbam!"
alma für bbn