Frank Bretschneider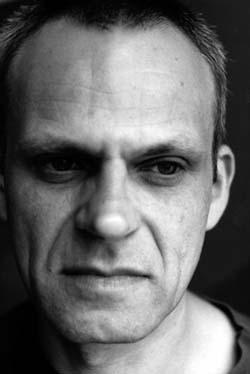 Support : Tim Tetzner (DJ)
Frank Bretschneider was Born and
raised up in East Germany... after childhood and school in
KarlMarx-Stadt (now Chemnitz), graphic and painting studies... first
electronic music experiments in 1984 with a strong interest in the
interaction between graphic and music... in 1996 co - founding the label Rastermusik (now raster-noton)... lives as freelance musician and composer in Berlin.
                

In Ausland he´ll mostly play parts of his latest CD, released last year
as "Looping I - VI (and other assorted love songs)" on the New York
based label 12k.
For the visual part of his live performance he will show a movie.
Frank Bertschneider about "Looping I-VI":
"Looping I-VI" shows a bit a change in direction from my rhythmic
minimalism. Its more sparse built with slowly evolving loops and subtle
changes over time. Taking inspiration from my current immersion in
science fiction novels "Looping I-VI" plays out very much like a story,
unfolding over around 30 minutes. A kind of SONIC FICTION through the
world of clean tonal elements and loop architecture. The music flows
seamlessly, slowly, and creates three distinct "chapters" marked by
breaks and brief moments of silence. Finally, for the last 10 minutes,
I´ll go back to rhythm and play some new, yet unreleased music.

Chris Sharp from The Wire Magazine about "Looping I-VI":
A subtle, endlessly modulating procession of silvery, seductive detail... unobtrusive yet highly involving alchemy.
Frank Bertschneider about the movie he will show:
Actually it isn´t a film or music video, but a visual realization of
the frequency- and amplitude behavior of the music. As always I tried
to create complexity from simplicity. So I built the visuals just from
horizontal and vertical lines, which - driven by and synchronized to
the music - produce graphic patterns, looking like moving testcards.