Parne Gadje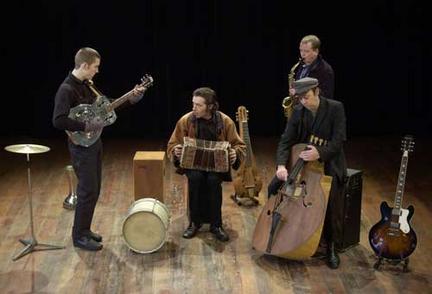 Parne Gadje - O MANUŠ
CD release tour
O Manuš is Parne Gadje's second album following their 2002 debut release
'Isi Vilo Akate (Is there heart out there)'.
Parne gadje use self-built
acoustic instruments along with others rarely heard in eastern styles
such as the dobro and bandoneon. They play a hard mix of Balkan folk music and Greek rembetiko.
Marc Constandse - voc, bandoneon
Dan Tuffy - bass
Michiel Hollanders - guit, self-made instruments
Gerwil
Kusters - reeds