THE NAONIANS + BASMATI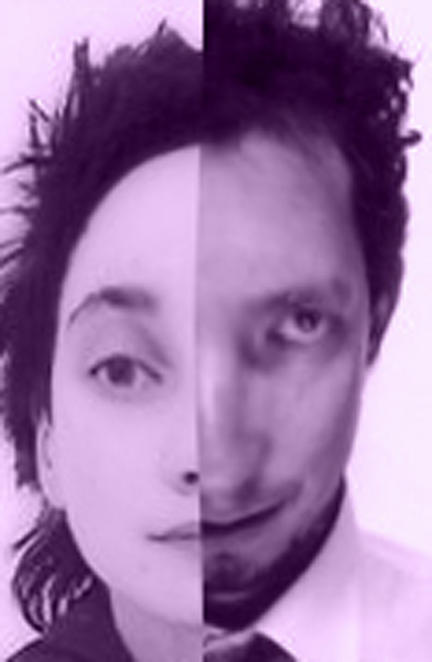 THE NAONIANS (kid weird: voc,guitar,drum machines,electronics + zelda panda:voc,toysynth)

+

BASMATI (visuals)



kid weird (pordenone, italy) and zelda panda (pordenone, italy- berlin)
have known each other for more than ten years, they are very best friends and
used to play together in an homemade naif punkband ("molotov's bitch") when
they were teenagers.
the two are now busy in graphics, djing and solo projects. since they have
always been fans of each other's stuff, they finally decided to play together
mixing their styles and shaking their hips on the same stage.

kid weird is the leader of The Combo, an italian underground band of five
elements that mixes rock'n'roll, disco and punk.


panda takes part in the pop-experimental music scene in berlin as singer
songwriter with the project "marzipan marzipan", playing an eclectic
crossover of country and lo-fi discodance.

as The Naonians they shake up dirty electro-pop, 30's swing, morriconian
atmospheres and charmant beats to deliver fresh glasses full of oniric
jelly.


basmati (saul saguatti) is a cult video artist living in bologna. his
experiments in animated graphics combine various styles, such as paintings,
comics and illustrations.
http://www.basmati.it
The Naonians will have the big honour and pleasure to play a soulfull
score to his beautiful work.