ALOG*SLÜTSPÜRT*DJ KimHiorthøy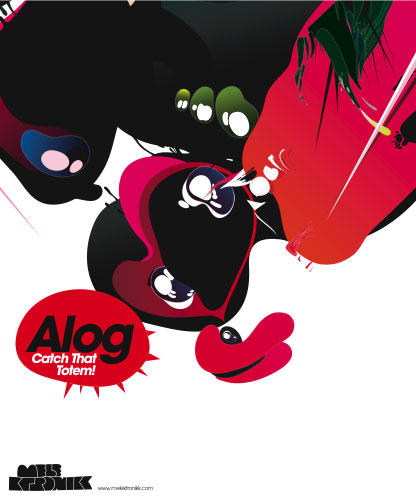 Zohar présente
free electro minimal rock & noise aus dem norden
ALOG (NO, Rune Grammofon)
&
SLÜTSPÜRT
(DK, yoyo oyoy)
---

"It?s music that sounds like a
group of amnesiacs had awoken from a deep slumber in a room full of old
instruments and were slowly, tentatively reaquainting themselves with
their possible musical functions."
The Wire

One dark and snow-stormy day in the
winter of 1997, Alog was born in a basement of a Kindergarten in
Tromsoe - a city located in the far north of Norway. This day a string
of happy coincidences led Espen Sommer Eide and Dag-Are Haugan to meet
up for a session of tablas and guitar, of which they had no idea would
evolve into a creative burst of ideas, involving all kinds of found
instruments and collected sounds. The set of 4-track recordings of
these dark-but-warm winter constellations eventually made it onto
Alog's debut release on Rune Grammofon, entitled Red Shift Swing . In
2001 they followed up with the critically acclaimed Duck-Rabbit CD.
This year they are back with no less than three new releases, and a string of concerts to showcase the new material.
January 2005 saw the release of their
new instalment on Rune Grammfon entitled Miniatures. Critics
unanimously applauded this album as their most accomplished and mature
album to date. The title alludes to Turkish miniature paintings with
their emphasis on details, and their distorted perspective, sharp
radiant colours with a peculiar lack of shadows. The group felt that
this in a good way described in visual terms some of the goals of the
album. Less computerized manipulation was used this time, and instead
many of the tracks was direct recordings of instrumental sessions in
various locations - of course none of them without that alogical twist.
The record showcases Alogs unique combination of genres, often
described as "listener friendly" electronica meets avant-garde jazz and
contemporary composition. This shifting and switching character is an
essential part of the Alog ethos.
Alogs live shows sample the current stage of their development,
giving a glimpse into the creative process often involving violent
improvising and playful experiments. Playing live, the group let go
their control freakish studiolife nature, and reach for those
undefinable moments where music becomes more than mere "music", both
for the audience and the musicians.
http://www.alog.net

SLÜTSPÜRT
A band know as
Slutspurt has thrown a stone in the wheel of one-dimensional thinking
in music and has just released an album which takes the listener on a
journey through various genres, styles and sounds. This approach has
been a trade mark for the band since the early days, and it is a fact
that you can never really know what to expect when going to a Slutspurt
show.
Slutspurt manages
to show that the distance between such different genres as rock n'
roll, folk, noise, electronic music and free jazz isn't further apart
than it can be tied together by a good old fashined impro.
Slutspurt is a very unpredictable and highly entertaining live band, it makes you feel like dancing !!! - John Tchicai
Slutspurt has
worked with a great number of Danish as well as international artists.
Amoung others they have played concerts with Pat Thomas and recorded
their debut album with the Danish master drummer P.O. Jørgensen.
Slutspurt is playing on electric guitars
Slutspurt is really into fire and fast cars
Slutspurt is gonna take you all the way up to mars
Slutspurt is making the best of pizzas
http://www.yoyooyoy.dk/index_real.html

Kim Hiorthøy
"Perhaps
the strongest reference point would be the Aphex Twin of "I Care
Because You Do", but unlike Richard James, Hiorthøy still sounds as
though he gives a damn."
Rob Young, The Wire
"Weird fun, Scandinavian style - clean, convival and utterly wonderful"
Jenny Bulley, Mojo
Kim Hiorthøy is a graphic designer and illustrator living in Oslo and
Berlin. Hiorthøy is perhaps most known for his record sleeve designs for the Rune Grammofon label . A
monograph of his work,Tree Weekend, was published by Die Gestalten
Verlag, Berlin, in 2000. He has also releases records of his own music
on the Smalltown Supersound label for which he also frequently does design work.
http://www.smalltownsupersound.com
http://www.runegrammofon.com