Wounded Knee +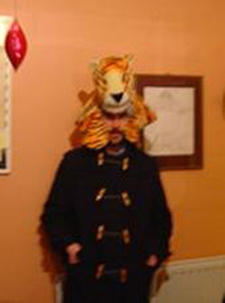 Wounded Knee is based in Edinburgh. He's an exponent of a kind of folk drone. Simple repeating
songs looped and overdubbed and plenty of drone and hum fuelled by a
range of accoustic instruments (bagpipe chanter, moothie, jew's
harp...). Drones for drones you might say. A bit of a live veteran
locally including support slots with Growing, Zu, My Cat Is An Alien, A
Hawk & A Hacksaw, Matt Elliott, Sunburned Hand Of The Man, Hush
Arbors, Ben Reynolds.
+