Noxagt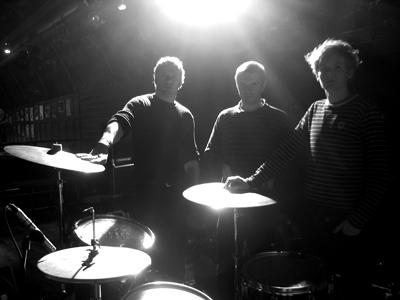 Hailing from Norway, Noxagt (bass, drums, guitar) have come to burn your
dirty soul.
Dangerous dirge blasts out of the tail pipe ofghost rider band Noxagt's third and self
titled record. Gone is the Nil's Erga's viola that led the chariot races on the
last two Noxagt records on LOAD, replaced with Anders Hana on spring loaded
guitar. Where as the past two releases flung tarballs at the idea of hard rock
in the 21st century, this third record crawls from the ooze with a determined
and wiry intent to bring you to your knees with stark riff power and
bludgeoning rhythmic density.
Noxagt is for
fans of heavy but intelligent music and swinging unconventional riffage, dirty
crawl such as the Melvins, and single minded pummel like label-mates/touring
partners Lightning Bolt.
Past titles
have picked up fans in many of the musik camps of the 21st century world
village including: jean jacketed metal hordes, ripped sweater wearing art
fucks, and regular bricklayers like you. Be one of the many, be one of the
proud but do not miss this bus.
http://www.myspace.com/noxagt
http://www.loadrecords.com/
http://www.noxagt.com/