Ilse Lau + Phô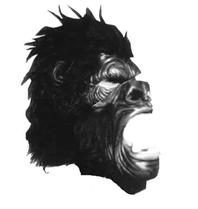 eiskalt
Ilse Lau, Legende aus Bremen.
"Diese Bremer Band demonstriert uns die Unbrauchbarkeit starrer Zuordnungen. Vor Jahr und Tag verschreckten Ilse Lau ihre Zuhörer mit ultrakomplexem Noise-Core, um die Ereignisdichte Platte für Platte herunterzufahren. Heute schimmert die Oberfläche ihrer Musik fast ein wenig glamourös: Mehrstimmige Gesänge und Bläsersätze sorgen für entspannte Gesichter, doch im Untergrund brodelt es mächtig und dissonant weiter.
Ilse Lau sind eine Band, wie es keine zweite gibt, und jeder Versuch einer Beschreibung muss an ihnen abprallen, wie ein Flummi an der Garagenwand".
Sunday Service, FSK Hamburg, November 2005
aktuelle Platte :
> Tosh Togs <
KLANGBAD
Phô
Bjornar Habbestad - Piccolo, flute, analogues and digitals
Morten J Olsen ­ - percussion
Nicolas Field ­ - percussion
"There seems to be no end to it. We are talking about the stream of new and exciting constellations in Norwegian jazz and improvised music.... Let it be said: this is not music for weaklings! In Bergen, with cult producer Jürgen Tröen aka Sir Duperman... they have created as free a musical environment as well thinkable... Here are unimaginable amounts of energy crossed with a total lack of compromisse that you just have to admire. In addition, the egocentric, wich haunts so much music, is put away to make room for phô - the collective. "
Tore Hammero PULS
auch hier gibt es einen richtigen tonträger, der heißt :
"This is handiwork"
Humbug records.
http://www.bek.no/~bjornar
http://www.n-collective.com
+ THE KNÄUL - dj the team speaks of : antoine chessex, dj heizung, roberta panda (roberta de niro) & frau enke