Fernwärme#27 Insideout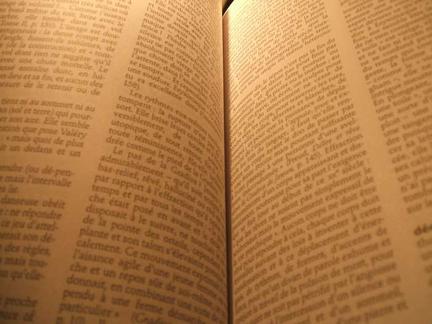 « THIS MUST BE THE PLACE »
concept / performance : Kim Lien Desault and Florent Delval
This project searches to deliminate a space where the performative and the semantic are coming in contact with each other, playing one with the other, one against the other, spliting or repeating. Two spaces are always answering with an echo, without evolving on parrallel and continuing lines: The description and the described, saying and said, body and voice, imaginary and concrete...
Two performers are observing and describing each other, to give a view on what could escape: Invisible spaces, the ordinary that you won't see, the outside, the imperceptible, the imaginary...
To create a space or a body from the words, working from text and scores, to experiment with the perception of reiteration.
Florent Delval has studied cinema and realised documentaries. He worked with Joa Fiadeirio and Maria La Ribot. He practiced dance and movement through workshops (Olga Mesa, Claudia Triozzi, Emmanuelle Huynh, Loic Touzé) and wrote articles for musical reviews and for the review "mouvement".
Kim Lien Desault studied Law and is a choreographer. She began a research with visual artists and was participating in workshops about movement and dance (Isabelle Schad cie, Petra Sabisch, Antonia Baher, Isabella soupart). She studied Yoga Bikram and martial arts. She also participated in music workshops in Paris at the IRCAM and Instants Chavirés and has played music with Robin Hayward, Tristan Honsigner, Mobs, Dave Benett, Stu Mahm, and Magda Mayas.
« Daphné Jamet presents »
Hello everybody, thanks for coming, my name's Daphné Jamet and I'm here to talk about Doctor Romantico, Pamela & Co. - Guten Tag, vielen Dank für ihr Kommen. - Ich heiße Daphné Jamet und bin hier, um über Doktor Romantico und Pamela & Co zu sprechen. - Bonsoir à tous, merci d'être là ce soir. Je m'appelle Daphné Jamet et je suis ici pour vous parler du Doctor Romantico, Pamela & Co.