Zapping Musik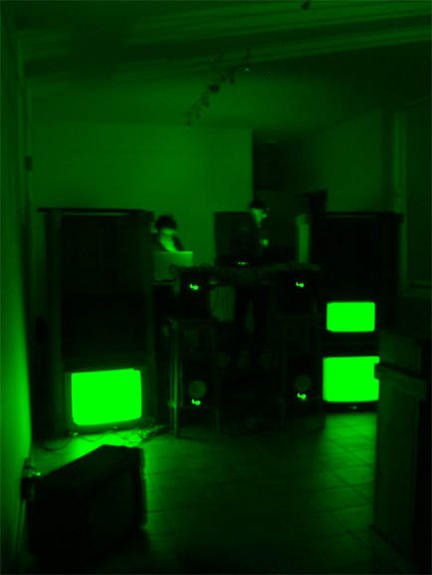 Zapping Musik
The zapping musik's concept is simple:

Process in real time the audio signal coming from TV. We will give the

spectators remotes to change the channel of the TV allowing them to interact

with the music. This will also allow the composition to continually change.

This audio manipulation can be realized thanks to the current generation of

hardware and software.
Zapping music is a post-production art, open and in constant development.
The

zapping action is minimal but the underlying meaning of political/social

responsibilities is huge. In a world dominated by consumer goods with
problems

like overproduction and social inequity, it becomes important to establish a

criterion of " knowing to choose".
Gabriele Cella - live audio editing
Marco Poli? - live audio editing