TRIPLE BEAUTIFUL TRA LA LA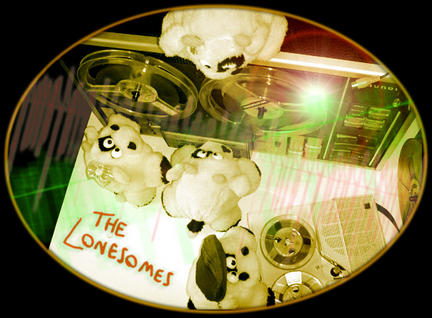 The Lonesomes
the world's best and only true cow-fi band!!
http://www.gelbartmusic.com/lonesomes
*

Ava and the Hawkline Monster


a crazy wonderful mix between joana newsom and daniel johnston.
The Hawkline Monster is a book from the most wonderful american writer,
Richard Brautigan.
The Hawkline Monster embodies twinkles, any kind of twinkles. When he
shows up twinkling in a room, he fucks up the conversations, nothing
spectacular really happens but the communication becomes very awkward.
The Hawkline Monster is ava's close friend.
http://www.myspace.com/avaandthehawklinemonster

*
GOLDEN DISKó SHIP


a mess of many instruments (guitars, viola, glockenspiel, sticky tape,
cd cases, toy stuff etc etc) and some immature singing, combined with
cheap electro beats/sounds and lousy mixing, intended to melt together
to songs that should sound beautiful and interesting at the same time,
lalalalalala.