Ted Milton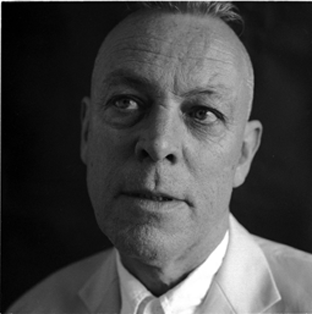 amSTART pres.:
"Odes"
(Ted Milton, Blurt & Sam Britton, Icarus)
Dada-Avantgarde-Jazz/ Punk-Fake-Pogo-Jazz / Afro-Punk
"irritierende Koexistenz von archaischem Furor und schiefem Schalk"
http://www.myspace.com/tedmilton
&
The Nightwood Soundsystem
(Kiki Bohemia & Slowlearner)
Dread Disko & Drone Step
"Blade Runner meets 24 Hour Party People"
http://www.myspace.com/nightwood07
TED MILTON
TED MILTON performs 'Odes' with Sam Britton (Icarus).
Cult hero to many, Ted Milton has been doing his thang for 25 years as Blurt, the no-wave rock 'n' roll poet. Pairing him with the Leaf Label electronix artist is an inspired, mind-bending masterstroke. Philip K Dick, Vivian Stanshaw and The Fall all crisscross within this splenetic, involving sound world.
Onstage, Ted Milton and computer musician Sam Britton perform new arrangements of the Odes recordings. The performance will bring to life the songs from the record in fresh and intriguing ways. In May, Ted Milton and Sam Britton played 20 underground shows throughout Europe to great acclaim.
ODES BOOK / CD:
Collaborations (outside of Blurt) spanning the last 20 years, between Ted Milton and: The BTN Orchestra, Steve Beresford, Sam Britton, Andreas Gerth, Loopspool, Herman Martin, Paddy Steers, Yam Yam
A Limited Edition of 250 signed and numbered handmade books containing the lyrics accompany a 13 track CD and a 7" single 'Pure Scenario'.
Wenn Ted Milton singt, dann klingt das wie das Bellen eines
verwahrlosten Hundes. Wenn Ted Milton Saxofon spielt, wie das Klagen
eines dem Tode geweihten Wildschweins. Abgesehen davon ist Ted Milton
ein freundlicher Zeitgenosse. Auch wenn er zuweilen Sachen sagt wie:
«Ich kann nicht in einem Theater sitzen, ohne das Gefühl zu haben, ich
müsse da sofort wieder raus ? und beim Rausgehen etwas beschädigen».
Seine Verrücktheit und seinen Hang zum Animalischen tobt Ted Milton
in seiner Band Blurt aus. Seit mehr als 26 Jahren. Mit bescheidenem
Erfolg, aber mit gleich bleibender Inbrunst und Radikalität.
Ted
Milton ist nun bereits über 60 Jahre alt, weshalb er seine laufende
Tournee als seine letzte bezeichnet und seinen Abschied von der Bühne
in Aussicht stellt. Das hat er vor dieser letzten Tournee bereits öfter
getan, doch im Grunde pflegt er all seine Konzerte so zu gestalten, als
gälte es damit ein ultimatives Ausrufezeichen in die Welt zu setzen.
Bemühungen, Ted Miltons Musik zu beschreiben, gab es in den letzten
26 Jahren einige. Mal kam man auf Dada-Avantgarde-Jazz, mal auf
Punk-Fake-Pogo-Jazz, die Engländer nannten es schlicht Afro-Punk, und
allen ging es darum, die irritierende Koexistenz von archaischem Furor
und schiefem Schalk in Blurts Musik zum Ausdruck zu bringen. Song-Titel
wie «Eat Up Your House», «My Mother Was A Friend Of An Enemy Of The
People», «Hurrah, die Butter ist alle!» oder «Confessions Of An
Aeroplane Farter» geben einen Eindruck von dieser Dialektik.
Ob er glücklich sei, wurde Ted Milton in einem seiner raren
Interviews einst gefragt, eine Erkundigung, die ihn merklich ins
Grübeln brachte: «Hm, die ganze Zeit übermässig glücklich bin ich
nicht. Ich erwarte nicht jeden Tag, einen guten Tag zu haben, vom
Anfang bis zum Ende. Ich meine, jeden Tag von Anfang bis zum Ende einen
netten Tag zu haben, wer will das schon in Anspruch nehmen?»
(Berner Tageszeitung "Der Bund")


THE NIGHTWOOD SOUNDSYSTEM
NIGHTWOOD SOUNDSYSTEM (Dread Disko & Drone Step)
Kiki Bohemia und Slow Learner mischen fiktive Soundtracks, abstrakten Dubstep (bevorzugt im unteren Pitchbereich), sich überlagernde Gesänge und sinstre Effekte zu einer ganz eigenen "Blade Runner meets 24 Hour Party People" Revue, mit Drones, Breaks, tiefen Bässe, verwunschenen House Vocals, und endlosen Echoschleifen für eine Nachtfahrt durch Babylon.
Slow Learner gibt den DJ, der aus der Kälte kam, und Kiki Bohemia singt dazu wortlos von urbaner Paranoia und erwachsener Angst.