Meril Wubslin & Lazy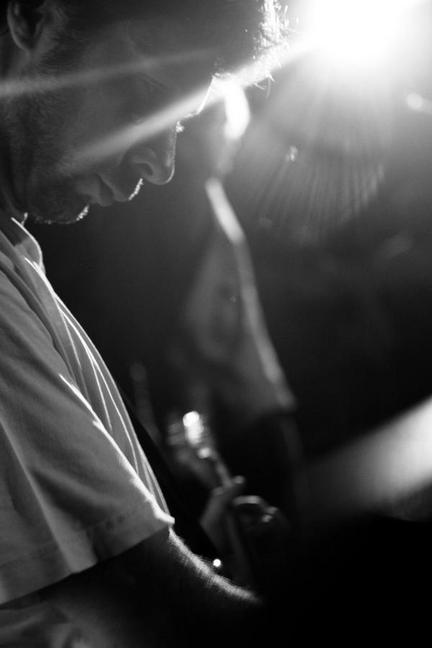 Meril Wubslin
Eduard Mont (E/Berlin) - b
Christian Garcia (CH) - git
http://www.myspace.com/merilwubslin
After 10 years in the experimental rock band Velma, Christian Garcia presents his solo project, Meril Wubslin. Somewhere between Sonic Youth and Big Bill Broonzy, Garcia's new project is a quiet acoustic-folk ensemble mixing repetitive and hypnotic riffs, melodic vocals and irregular rhythms. He's accompanied on stage by Eduard Mont de Palol on guitar and percussion.
Lazy (Aus)
Dave Brown (aka candlesnuffer) - git
Sean Baxter - dr
'Lazy' butcher Black Sabbath and Steely Dan alike, or, swallow each others' aural worlds through rarified microsonics and extended instrumental techniques, or, use strings, floor, air and detritus to scrape and stroke unexplainable brutal noise, or, all of this at once.

The duo 'Lazy' exists since 12 years. They have covered a lot of musical ground in this time, sometimes playing more pop or hardcore and at other times free jazz. One CD showcasing the free jazz side of their work is out on jimrecords. They also play a trio together with Anthony Pateras, who has played at Ausland before.