italoporno & Mono Circus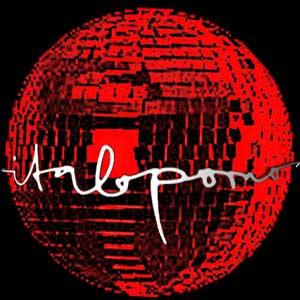 21:00  Slic
22:00 Mono Circus (Rock)
23:30 italoporno (dirty disco)
00:30 DJ Joan Barto  (electro)
italoporno
Drums, Synthie, Gitarre und Bass umgarnen eine burlesque Saengerin mit Horn.
Eclectro und Krautrock fallen Uebereinander her und treiben es wild.
Ergebnis der Sauerei: Dirty Disco.
In Berlin erblickte es das Licht der Welt: ein grimmig glitzerndes, verschwitzes Inferno. We Rock Your Disco!
Disco fever glimmers all over five-star Berliner eclectro dynamo italoporno:
sweating layer upon layer of haughty vocals, crispy synthi and guitar on the rocks over bombast bass and blasting beats, italoporno has been slapping the apathy out of dance music since 2005.
And we're going to do it again and again and again.
We rock your disco!
www.myspace.com/italoporno
www.italoporno.tk
Mono Circus
gibt es seit dem Frühjahr 2007 und ist besetzt mit:
Gabriel (voc), Jürgen (b), Ralf (dr), Rocco (g)
SLIC (Belgium)
Elektroakustik / Live-Elektronik / Chinese pop
Slic is an antidote for boredom. Cause Slic is definitely something else. Exploring musical sketches from emotional landscapes at 67 beats per minute to the psychedelic and overactive 170 beats per minute. At Slic concerts you can expect nothing and everything,  as well as up-tempo electric terror. Singersongwriter things and elaborated synthphrases. Behind his piano and beatbox, Ief made lots of fun and twisted sounds while Jan played on his Paul McCartney bass. On an old Mac computer Jan made a total out of the freaky stuff Ief created. Meanwhile Slic played at parties, giving crazy performances in weird outfits, with fireworks. Slic changed the home recording environment for the Sugarbeat studio, where they recorded "Laser Beam" and "Obey". In 2007 Bieke joined the band playing electronic guitar with a massive power of vintage effects giving the band a new sound wave. 2008 Kevin joined with his creative trumpet fuzz.
Musically you could describe it as a mix between 80..s, front242, spontaneity, humor and an underground flavor.
Ief: Programming, Key, Vocal
Bieke: Guitars, Sounds
Jan: Bass, Vocal
Kevin: Trumpet