Pierce Warnecke
Submitted by
Melodie
on Sun, 2011-01-23 21:55.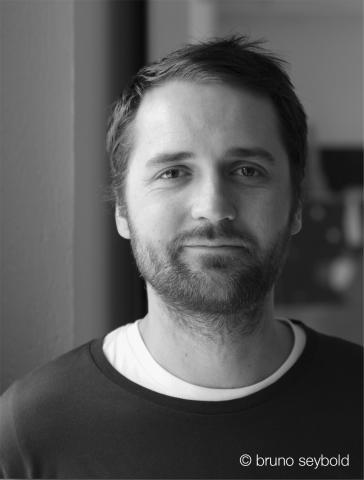 Pierce Warnecke has been creating digital material since his studies at Boston's Berklee College of Music. Attracted at the same time by image and sound, he develops modules to forge his own audiovisual elements.
His work stems from his interest in the effects of time on matter: modification, deterioration and disappearance. Via an almost scientific process of collecting, filtering and combining phenomena (objects, data, sounds, images), he distills the subject via repetitive processes until it approaches true abstraction.
Whether focus is on the purity of digital forms or the chaotic grit of natural objects, large scales of time and space or microscopic detail, the goal of Pierce's work is to readapt existing materials into a parallel context where their signified meanings, symbols and cultural connections have become residual ghosts.
Sound works explore combinations of pure synthetic sounds, electronic interferences, field recordings and manipulations of found objects. Textural, drone, noise, electronic and improvised music are areas of interest, explored through solo works and collaborations. Video is created in real-time, recorded, or generated and uses found items and moments: data sets, organic matter and microscopic textures to create dense patterns and contrasting forms.
Born in California, Pierce studied and worked for 10 years in France before moving to Boston to attend the Berklee College of Music. He now lives in Berlin where he works as a programmer and sound designer.
He has performed with artists such as Phill Niblock and Gino Robair, and tours regularly in Europe and the US.
Festivals: Audio (France): Mal au Pixel, ISI, Resonances Electroniques, Visionsonic (with Nth Synthesis)
Video: Boston Cyberarts Festival (USA), Optica (Spain), Nuits Blanches Paris (France), EMAF (Germany) Riddim Collision (France).
Concerts: Berlin (Staalplaat, Mme Claude, Wendel), Paris, Marseille, Lyon, Geneva w/ Phill Niblock), Brooklyn (Monkey Bar, Public Assembly), Dallas, Miami, Austin (SXSW Interactive).
Interactive Projects: 'Interference' by Nth Synthesis
'pxl: decay'
'Dislocations' by Celia Eid
Interactive media display for Harvard Graduate program