Thomas Belhom + Hardman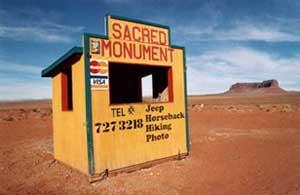 Eiskalt: Thomas Belhom (Tucson/Arizona, Amor Belhom Duo/Calexico)
+++++++++++ Thomas Belhom ++++++ kommt nicht ++++ abgesagt +++
+ Hardman (New Mexico/Berlin) - sounds of sun & cojote
+++ findet statt !!!!++++ start 22:00 +++
Thomas Belhom - short history

From '89 to '91
Drummer of the WITCHES VALLEY, an atypical Parisan comet of the hardcore scene.
From '91 to '96
One of first the founders of GENERATION CHAOS, an international group based in Paris which developed a Political and Musical Theatre. Worked with contemporary percussions with Jean-Charles François (Composer, Director of the Contemporary Music Department at the University of San Diego, U.S.A.).
From '97 to 2000
* Moved to Tucson, Arizona (U.S.A.) in 1997 to form the band AMOR BELHOM DUO. Met CALEXICO and took part in playing Calexico shows in San Francisco, Los Angeles, Austin Tx., Paris, and Strasbourg. In 1999, Calexico and Amor Belhom Duo joined together to form ABBC (Amor, Belhom, Burns, Convertino), and released the cd 'Tête à Tête' in 2000.
* The albums 'Amor Belhom Duo' and 'Wavelab' by Amor Belhom Duo were distributed in the U.S., Europe and Japan, along with 'Tête à Tête'.
* Played in concerts with LAMBCHOP, GIANT SAND, BLONDE REDHEAD, DAVID GRUBBS, MIGALA, SPARKLEHORSE....

From 2002 to 2003
* AMOR BELHOM DUO goes on tour and opens for MIOSSEC. And in April 2002, AMOR BELHOM DUO decides to quit the band.
* In 2002, a european tour with David GRUBBS and Noël AKCHOTE after the release of David GRUBBS' 'Rickets and Scurvy' in europe.
* Thomas Belhom now plays in solo or in trio with David GRUBBS and Noël AKCHOTE.
www.thomasbelhom.com
musik-link: eugene (remedios/ici d'ailleurs)
Hardman
Hardman are Jeff Hardman (Silver City, New Mexico) and Jay Hardman (Berlin, Germany).
'Pop psychedelia' describes a good part of the surround sound of their debut album 'Shirts and Pistols', which is is out since July 03 on Popup Records, EFA. Go hear it in full length in our mp3 section. By the way: Random track selection is recommended, the album swings in pretty diverse ways...
http://hardmanbros.kliklak.net
the berlin - new mexican electro-acoustic duo "hardman" (popup records) will play berlin's club ausland and showcase some of the new material from their second forthcoming album "pleasure crimes" aswell as material from their first album "shirts and pistols" (popup records, may 2003).
(jay hardman without jeff hardman, but with new cousin tom
hardman)