goldmund im ausland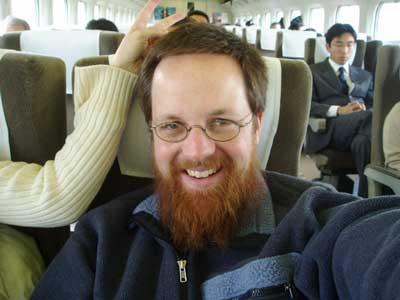 konzertat:
greg davis (carpark, autumn rec.)
semuin
greg davis:
after years of hip-hop groups, jazz combos, free improvisation, and
experimental composition, greg moved toward the world of computer-based
music. at depaul university in chicago, greg studied classical &
jazz guitar alongside composition and jazz studies. In 1997, he started
his own label, autumn records, in order to put out his own music and
the music of others. several cd-r releases later, autumn records
relocated to boston in 1999 and released the 'autumnature' compilation
in may of 2001, which featured the likes of: marumari, hrvatski,
lexaunculpt, cex, colongib, asterisk (aka greg davis), and many more.
at this time greg was attending the new england conservatory of music
in boston, where he received his master's degree in composition in june
2001. mouthmoth records mothballs 7" series also featured several
tracks by greg (as asterisk) and his performing duo, parallel, with don
mennerich. greg was an active performer in the boston area, playing
many shows by himself and with parallel. greg relocated back to chicago

in august 2002.
greg davis has played live shows around the world with: hrvatski,
242.pilots, david grubbs, zoviet france, chicago underground duo,
flying luttenbachers, adult, o9, otto von schirach, stars as eyes,
lexaunculpt, blectum from blechdom, viki, mitchell akiyama, loscil,
casey rice (designer), e*rock,
inkblot, marumari, twine, warmdesk, bit meddler, flashpapr, a-musik
soundsystem, murcof, lullatone, shedding, ogurusu norihide, fonica and
more.
greg davis

semuin:
ist das Solo-Projekt des in den Gruppen Gaston und Taunus
aktiven Musikers Jochen Briesen.
Mit Laptop, 4-Spur-Rekorder, Gitarre,
Kalimba und Elektronik betreibt er eine freundliche digitale
Dekonstruktion akustischer musikalischer Elemente.
konservat:
dj tim tetzner (dense/staubgold)
dj samtbody (goldmund)
Tim Tetzner, seit 1995 in Berlin ansässig, ist Mitbetreiber des
Dense-Plattenladens, Mitarbeiter des Staubgold-Labels, eine Hälfte des
Staubgold-Soundsystems und Veranstalter der Experimental-Musik-Reihen
Übungen/Drogen.
Tim Tetzner