apocalypso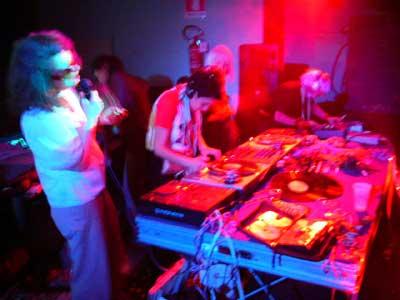 apocalypso...
"IF IT'S GETTING WARM - - LET'S MAKE IT HOT!"
is an ensemble of djanes that was born in bologna in 1999. the
"Link-project" was a place where we used to be resident selectors.
we travelled across italy from turin to sicily to party with a melting
pot of music (electro, jazz, funk, brazilian, oldies, hip hop..) and
sometimes special live collaborators (margareth kammerer - voice,
luciano chessa - ensemble dirigent, daniela cattivelli - electronics,
miranda sape - video installations).
now the gang has spread here and there in europe, but everytime we meet again, the apocalypse goes fatally calypso..