obliq with guest #1: with Klaus Filip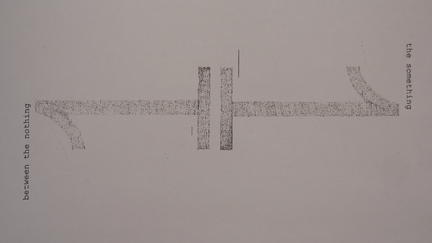 doors 21:00, concert 21:30
First concert of the series: The Somethin Between The Nothing - OBLIQ with guest
tonight with Klaus Filip (Vienna) - sine waves and a solo by Pierre Borel
OBLIQ
Pierre Borel - sax
Derek Shirley - bass / synth
Hannes Lingens - drums & objects
OBLIQ is a sonic mass in constant movement. Observing the characteristics of sound in every detail, it moves in an abstract organic way, formed by three musicians on acoustic instruments in free improvisation. Solistic passages are restrained in favour of a complex interlocking group structure.
Working with a tendency towards rather quiet material opens a dynamic sprectrum with a large
potential for differentiation.
Coming from the Berlin scene of experimental music, the trio have toured varoius European countries and collaborated with artists like Christof Kurzmann (LP live at umlaut festival 2010), Michael Thieke and Miya Masaoka.
http://www.hanneslingens.de/index.php/project/obliq/
Klaus Filip
is a performer/composer/programmer and is maybe the first viennese musician, who used the laptop on stage at around 1993.
The main focus of his current work is sinewaves, whose subtle and adducent sounds are used in a wide dynamic range.
As a sound artist he searches to cross sound and light.
Klaus Filip runs a software project called ppooll (formerly known as lloopp) that is a networking collection of a variety of modules. This freeware is widely used by improvising musicians all over the world.
Teaching position at the university of applied arts, vienna.
Steady dispute with the computer as a musical instrument.
colaborations with:
radu malfatti, kai fagaschinski, werner dafeldecker, dieb13, christof kurzmann, boris hauf, christian fennesz, jason kahn, john butcher, sabine marte, gilles aubry, noid, mattin, red white, cynthia schwertsik, cordula bösze, silvia fässler, taku unami, oblaat, taku sugimoto, toshimaru nakamura, tim blechmann, ivan palacky, burkhard stangl, eddie prevost, john tilbury, ko ichikawa, nikos veliotis, axel dörner, masahiko okura, susanna gartmayer, jean-luc guionnet, seijiro murayama, katharina klement, philipp leitner, thomas strehl, seymour wright, posset, agnes hvizdalek, dafne vicente-sandoval, leonel kaplan, sergio merce u.a.
http://klingt.org/filipino/cv.html
kindly supported by INM and Kulturamt Pankow