obliq with Stefan Thut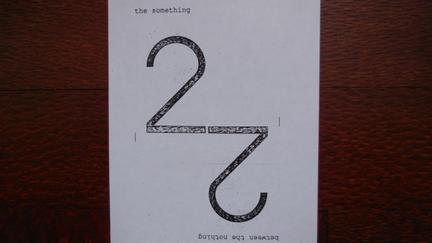 Second concert of the series: The Somethin Between The Nothing - OBLIQ with guest
this time with a set by olliq+Stefan Thut (CH) - Kontrabass and a solo set by Derek Shirley
OBLIQ
Pierre Borel - sax
Derek Shirley - bass / synth
Hannes Lingens - drums & objects
OBLIQ is a sonic mass in constant movement. Observing the characteristics of sound in every detail, it moves in an abstract organic way, formed by three musicians on acoustic instruments in free improvisation. Solistic passages are restrained in favour of a complex interlocking group structure.
Working with a tendency towards rather quiet material opens a dynamic sprectrum with a large
potential for differentiation.
Coming from the Berlin scene of experimental music, the trio have toured varoius European countries and collaborated with artists like Christof Kurzmann (LP live at umlaut festival 2010), Michael Thieke and Miya Masaoka.
http://www.hanneslingens.de/index.php/project/obliq/
STEFAN THUT
Komponist und Violoncellist.
Geboren 1968, wohnhaft in Solothurn (CH).
Ausgebildet am Konservatorium Luzern und an der Boston University School of Music.
Die meisten seiner Partituren sind für instrumentale Ausführungen gedacht; einige dienen als Vorlage in den Bereichen 'field recording' und Klangkunst.
In seinen Kompositionen operiert er mit offenen, relativisch determinierten Systemen.
Seine Partituren wurden u.a. im Kunstraum Düsseldorf (2007), in der Kid Ailack Concert Hall, Tokio (2007/09) und in der Diapason Gallery, New York (2010) realisiert.
Als Interpret hat er Solo-Werke von Jürg Frey, Radu Malfatti, Tim Parkinson, James Saunders, Taku Sugimoto, Taku Unami and Manfred Werder uraufgeführt und hat mit dem Ensemble incidental music in Berlin, Brüssel, London und Zürich konzertiert.
http://www.timescraper.de/stefan-thut.html