PIA day 2: Asi Föcker / Jolly Goods / Zelda Panda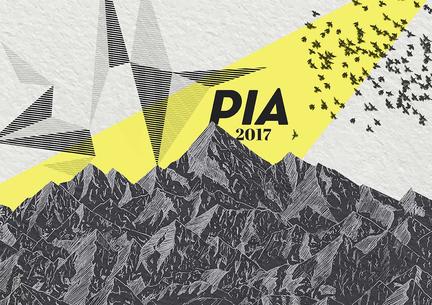 In 2017 PIA continues its mission of adventurous experimental pop music: an ingenious mix of danceable music and radical practice.
On Sat. 16th, commissioned by PIA, The Dutch MC Zulu Green meets 3 of the musicians who vanguard the Neue Musik scene in Berlin for a unique blend of experimental hip-hop. Followed by WJM for turntables performance.
On Sunday 17th, come to hear powerful performances by singer-songwriters Asi Föcker and Jolly Goods. Followed by a happy set by Zelda Panda at the turntables.
Asi Föcker - Guitar and vocals
Jolly Goods:
Tanno Pippi - vocals, guitar, piano, and organ.
Angy Lord - drums, percussion, piano and backing vocals.
Doors: 19h00 | Start 20:00 | 7€ | Fb event
Supported by Musicboard Berlin
Jolly Goods are the sisters Tanno Pippi and Angy Lord. Their music is inspired by Rock/Folk/Shoegaze/Riot Grrrl/Garage/Pop/Noise and noncompliance. In 2007 they released their debut album >Her.Barium< on Louisville Records, in 2011 >Walrus< on Staatsakt. They have toured the EU and US and have worked with artists like Peaches, Hans Unstern, Allyson Mitchell and Dirk von Lowtzow. They are currently working on their third full lenght album that they produce and record completely by themselves. They will premiere all new songs live for the first time that night.
Asi Foecker is a guitarist, singer, sound and visual artist. She was born in Switzerland, lives and works in Berlin and has been a regular contributor to the Berlin sound scape since the late 90's.
Her interests lie in delving into the relationships between songwriting and improvisation and sound and words, with her powerfully authentic, moving voice and explorative sounds in order to create extreme moods and vivid images or scenarios.
+ Zelda Panda will make us all happy!