PIA4/23: COSEY MUELLER, FRAU ZWEI, SPRÖDE LIPPEN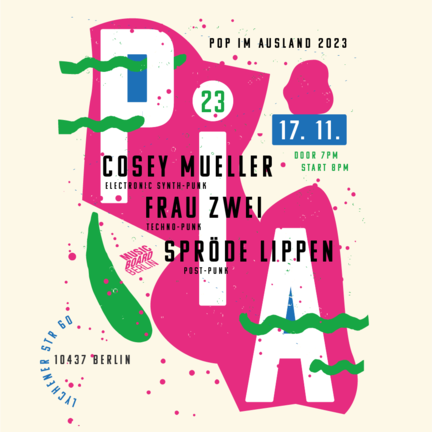 The fourth edition of this year's PIA series puts an emphasis on punkrock, DIY and LoFi aesthetics. We are looking forward to having Cosey Mueller, Frau Zwei and Spröde Lippen with us.
TICKETS: 10€ pre-sale, 12€ door-sale
Pre-sale
DOORS: 7 PM, SHOWS: 8 PM
Follow PIA on Instagram for updates.