Princessin Hans
Submitted by Anonymous on Sun, 2015-05-10 10:59.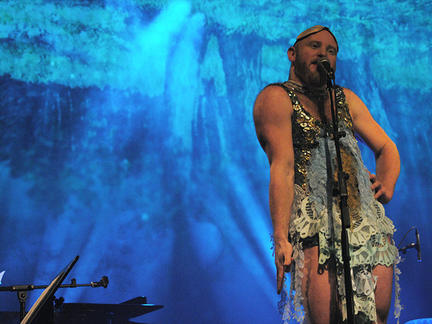 Princessin Hans grew up on Berlin's punk literature and queer kabarett stages, and is made up of Hans Kellett and Jörg Hochapfel, often working together with various guest musicians. With a playfully deconstructive attitude they blur conventional clichés of celebrity and identity while juggling musical genres like some folks juggle knives.
The duo have made a name for themselves not only with their brazen mix of cabaret, jazz and punk – but also for the vibrancy of their live performances. The audience are welcomed into sensual imaginary spaces where anything is possible and everyone is part of the spectacle.