Quasi Dub Development + HEY-Ø-HANSEN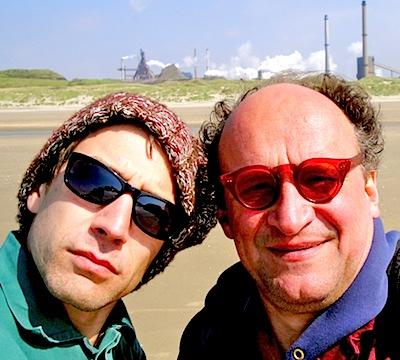 "QUASI DUB DEVELOPMENT"
fs blumm, Luca Fadda, Alessandro Coronas und Boris Hegenbart
www.myspace.com/quasidubdevelopment
All highly skilled, classically trained musicians with varied biographies (reaching from Game-Music Composer to Manhattan Cafe-Owner) who've met repeatedly on stages either side of the Atlantic.
with:
F.S.Blumm
"King of Pling", Master of the "Bricolage-Sound" on Bass
Luca Fadda
Man on the Horn, Man on the Wah-Wah and Whammy-Pedal
Alessandro Coronas
Mr. Unpredictable Supersonic-Speed-Champion on Drums
HEY-Ø-HANSEN
www.heyrec.org/hey-o-hansen.htm
hey ø hansen, berlins #1 most charming austro-alpine dub band is running the small record label 'heyrec' and has been making music for years everywhere from big clubs to small theatres constantly remixing improvised electronics & sing along dub chansons. hey ø hansen combine the strong moments of genuine hand made and unpredictable live performance with the relaxing freedoms and laidbackness of electronic music. recently they have been supported by singer kazumi from japan and berlins guitar hero olaf rupp.
LOOSPOOL SET