Queeries into Collective Feminisms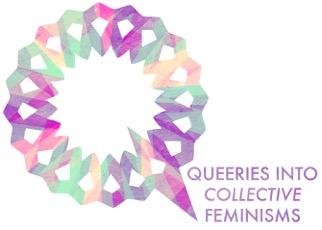 queeries into collective feminisms
16 September 18-23h
17 September 15-23h
18 September 15-23h
queeries into collective feminisms is a ten-day exchange of experiences and practices at Ponderosa in Brandenburg, followed by a three-day public sharing at ausland berlin.
queeries into collective feminisms examines the ways that queer feminisms may function as lenses/frames/telescopes in our personal, political, and artistic lives. The program invites collectives and individuals from international contexts, working with queer feminisms.
The participants share ten days of communal living and exchange of artistic practices at Ponderosa, working with questions of queer feminisms, collectivity, non/hierarchy, and non/structure. During these three days at ausland they will share their approaches in different formats, yet unknown. The event is an experiment, shaped by the inputs and desires of the participants and may continue developing throughout the public events. Visitors are welcome to share their insights regarding these questions as well.
Given this planned mystery, we will share time on Friday the 16th of September from 6pm, through the whole days on Saturday and Sunday, until a closure on Sunday evening. For updates about the program please follow our Facebook event.
https://www.facebook.com/events/1844337492453183/
Supported and hosted by Ponderosa e.V in Stolzenhagen, Brandenburg and Ausland in Berlin.
Entry by donation.