Ragnar Persson - exhibition opening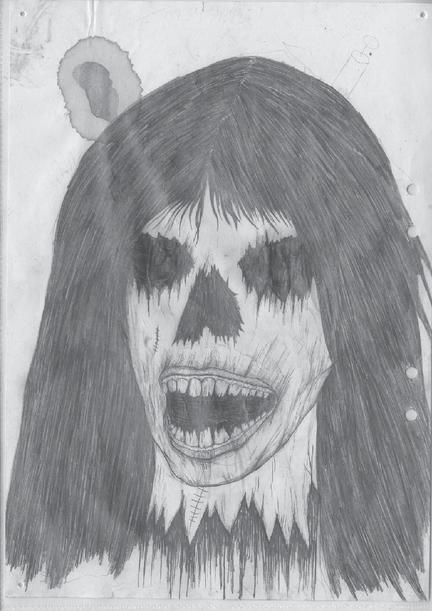 Vernissage of Ragnar Persson's exhibition:
REALITY IS TRANSCRIBED, PUT INTO WORDS,
BECOMES DISTORTED AND PART OF A NEW
TRANSFORMED REALITY - Documents Pertaining to
the Murder of Robert Risberg in Uddevalla 13/05/96
The exhibition features the artwork Ragnar has contributed to the book of the same title which he created in a collaboration with the author Pär Thörn (who wrote the texts for it) - plus additional works from the same context which were not printed in the book.
It comprises black-and-white prints as well as selected objects and artefacts.
The vernissage is at the same time the prelude for tonight's main programme A TRUER REALITY, which the exhibition is part of: A cross-genre presentation or, if you will, unfolding of the book including a reading by Pär Thörn, a concert as commissioned work by Vinyl Horror alias Greta Christensen and a talk/discussion with the artists.
more details over here: ausland-berlin.de/truer-reality
Vernissage from 17:30 - 20:00 | admission free | facebook
The exhibition will be open again on Sunday, Nov 8th, from 15:00-21:30

Ragnar Persson, *1980 in Tavelsjö/Sweden, lives in Stockholm. His work in fine arts mainly focuses on pencil drawings of various sizes which do not bridge but zoom in the gap between the mean and the naive, the idyllic and the brutal, abyss and plain. Before Ragnar's first book Sarcogafo​ with Johan Nordbeck's poems was published in 2005, Ragnar had as an apprentice of the DIY concept self-published numerous fanzines. In 2010, Ragnar's book ​Feel the darkness was released which opened up his works for a wider audience. He presented his works in e.g. Sweden, Turkey, Norway, the Netherlands, Germany, Japan and the U.S. Recent exhibitions included, among others: "Lost & Found" (Gallery Arts Factory, Paris, 2015), "Andra Kärleken" (Gallery Charlotte Fogh, Copenhagen, 2015), "Förortsmummel" (Galeria de Muerte, Tokyo, 2014).
more info about Ragnar's work at:
www.steinslandberliner.com/ragnar-persson-2
www.vice.com/en_se/read/ragnar-persson-will-never-grow-up-two

www.vice.com/read/stockholm-ragnar-perssons-when-darkness-falls-opening-tomorrow
In their book "REALITY IS TRANSCRIBED...", Pär Thörn and Ragnar Persson provide us with both a textual and visual report tracing back to a murder case in the Swedish Black Metal-scene of the 1990s. On May 13th 1996, Stefan Persson, member in the band Asmodeus SA, had - using a dagger - killed Robert Risberg of the band Satanic Red Storm in Uddevalla (Västra Götaland County).
Fragmentary documents & artefacts pertaining to this murder from the time back then which Ragnar Persson and Pär Thörn have researched and compiled such as song lyrics, merchandise items, interrogation & interception protocols, concert promotion posters, newspaper articles, fanzine drawings, album reviews or private correspondences (...) make us delve into the world of the two hostile Black Metal-bands who are nowadays, unjustly, rather unknown, if not forgotten. Nevertheless culminating in a sad, harrowing murder, both Satanic Red Storm and Asmodeus SA have with their music and notions made important contributions to the history and strength and authenticity of Black Metal...