raudio aasland 5 : The God-Given Potential Radio Show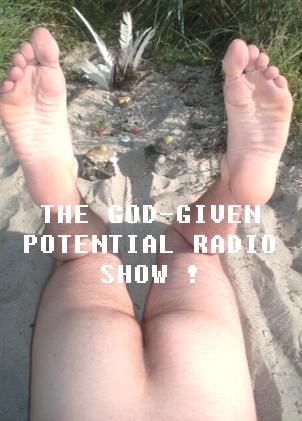 raudio aasland : eine wöchentliche radiosendung vom ausland / mittwochs 20-21 uhr / livestream unter www.herbstradio.org, und im radio auf 99.1 mhz
raudio aasland : weekly radioshow / wendsdays 8-9 pm (CEST) / livestream herbstradio.org, on air 99.1 mhz
herbstradio ist ein projekt von klubradio und radiopiloten, mit radiostudios im haus der kulturen der welt und in der lottumstrasse. herbstradio ist ein 3-monatiges radioprojekt mit Beteiligung der freien radioszene in berlin.
herbstradio is a 3 month long project organised by klubradio and radiopiloten featuring artists of the free cultural art radio scene of Berlin.
raudio aasland 5:

THE GOD-GIVEN POTENTIAL RADIO SHOW !
with live performances in the studio and from around the world by:
MARZIPAN MARZIPAN (BERLIN)
BETTY CONFETTI Y SU CONJUNTO TROPICAL (BUENOS AIRES)
TODOSCH (BERLIN)
HIBIKI MAMESHIBA & MICHEL MARIO (TOKYO)
BIG DADDY MUGGLESTONE (BERLIN FROM ITALY)
http://www.myspace.com/marzipanmarzipan
http://www.myspace.com/bettyconfetti
http://www.lastfm.de/music/Todosch%2B%2526%2BKadillac%2BLobster
http://www.myspace.com/junichihorimameshiba
http://www.myspace.com/mugglestonefamilytrust
http://www.myspace.com/mybroeckel