Stangl/Fagaschinski & Castelló/De Vega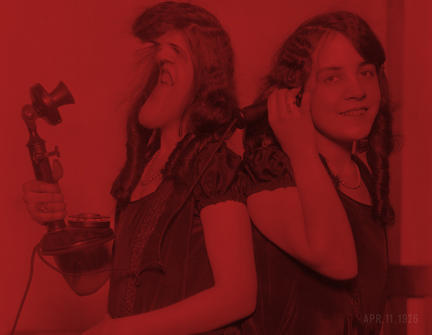 biegungen im ausland 01_10
Angélica Castelló (MEX/A): recorders, electronics, tapes
Mario de Vega (MEX/D): electronics
&
Kai Fagaschinski (D): clarinet
Burkhard Stangl (A): guitars, electronic devices
*****
Angélica Castelló
(Mexico City, 1972. Works and lives in Vienna)
recorder player, electronic devices, distortions, cheap toys, feedbacks, voices
Performer, curator, composer, teacher. She studied music in Mexico (Conservatorio de la Ciudad de México), Montréal (Université de Montréal), Amsterdam (Conservatorium Van Amsterdam) and Vienna (Konservatorium der Stadt Wien, Institut für elektroakustische Musik).
She is a founding member of the ensembles Low Frequency Orchestra, Los Autodisparadores, Pas de Raison, Subshrubs, Fiori Musicali, frufru and cilantro with whom she frequently performs, as well as collaborating with project theather wien and musicians like Burkhard Stangl, Billy Roisz, Olga Neuwirth, Wolfgang Mitterer, Marina Rosenfeld, Martin Siewert, Barbara Romen, Gunter Schneider, Veryan Weston, Kazuhisa Uchihashi, John Butcher, dieb13 and others with whom she has performed across Europe and America.
*****
Mario de Vega
(Mexico City, 1979. Works and lives in Berlin)
turntables & electronics
His sound improvisations are the result of unstable objects, the manipulation of electronic devices and the intensification of acoustic space with overlayering of sonic information.
His work explores the potential of fragility, the value of simulation and relations between stability, failure and ambiguity with site-specific projects, sculpture, sound events, projects for documentation and sound improvisation with electronic devices, appearing in different contexts including Museums, Galleries and Independent Spaces throughout Mexico, Europe, United States, Japan, Canada and South America.
*****
Burkhard Stangl & Kai Fagaschinski
Burkhard Stangl (Vienna) guitars & electronic devices (furthermore vibraphone and piano)
Kai Fagaschinski (Berlin) clarinet (furthermore acoustic guitar and piano)
* Their album "Musik - Ein Porträt in Sehnsucht" has been released very recently by Erstwhile Records *
* Within their suite-like program you'll find subtle chamber music next to harsher noise textures and even lullaby-capable moments. *
Burkhard Stangl and Kai Fagaschinski both are masters at fluidly combining melodicism and abstraction. Musik - Ein Porträt in Sehnsucht showcases their work as a duo, carefully composed pieces intertwined with judiciously placed field recordings and meticulously sequenced to create a record that is more than the sum of its parts. The album occupies a unique area, in between composition and folk music, classical and jazz/improv, tension and serenity, seemingly equally inspired by Morton Feldman and the 1961 Jimmy Giuffre trio recordings.