Stellan Veloce's Complesso Spettro, Marquis' McGee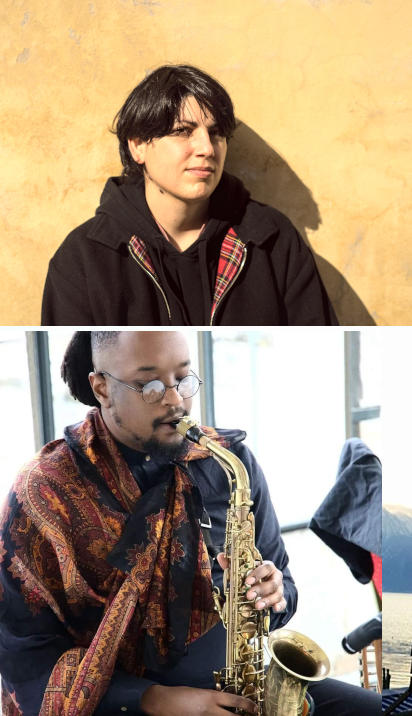 Doors: 7 PM
Concerts: 8 PM
Fee: 9-12€
FB Event
Pre-sale Tickets
Stellan Veloce's first record for Hyperdelia is not only their debut album but simultaneously the inception of a band: Stellan Veloce's Complesso Spettro. At Veloce's disposal, the players have turned into a Frankensteinian super group: with Andreas Dzialocha on electric bass, Bridget Ferrill doing electronics & processing, Julia Reidy on guitars, Marta Tiesenga on baritone sax, Earl Harvin and Jesse Quebbeman-Turley on drums, Elena Kakaliagou playing horn, Carlo Spiga aka Makika at the launeddas, Pierpaolo Lorenzo playing harmonium and Stellan Veloce on cello.

Stellan Veloce on Bandcamp
ausland is proud to present a live quintet version of the album.
///
Marquis' McGee, composer and sound artist based in Geneva, Switzerland, will open the evening with material from his upcoming debut EP _A Lore_.
_A Lore_ is an ambient homage to fantasy novels, video games, and shows. Inspired by the genre, this looping performance of Hatun Charango, Alto Saxophone, Flute, and more, seeks to evoke magical forests, mystical landscapes, and the beginnings of an imagined adventure. "The title of each piece in this E.P makes up the words of a quest. Whatever those words mean to you and whatever place or story the music transports you to, I hope that it stays with you for a while and reminds you of all the great adventures you have taken and the many more to come."