Strand Child + Oyèmi Noize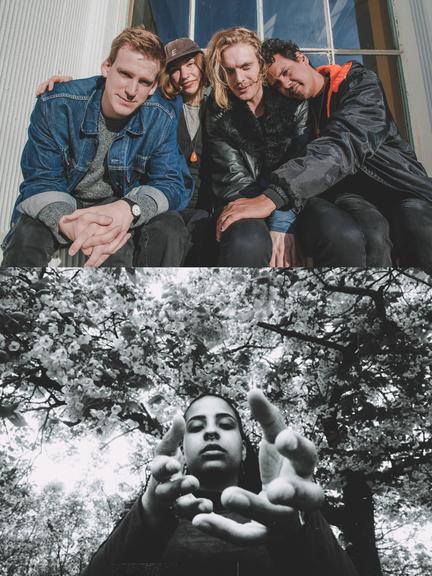 Strand Child + Oyèmi Noize
A night of beautifully sad songs.
Tickets at the door only
Doors 8pm
Music from 9pm
Entry 10 euro
Tickets at the door
---------------------
STRAND CHILD
Strand Child is a multicultural Berlin "Dream Rock" band. The band consists of Eva Cottin (Germany) on bass, Hilding Karlsson (Sweden) on lead guitar, Mario Quezada (Dominican Republic) on vocals and rhythm guitar and Christoph Thun (Poland) on drums. The band has released two EPs (Ola 2020, Souljelly 2016) and toured extensively in Germany both as headliners and support for acts such as Twin Peaks, Anna Burch, Vagabon, Stef Chura, Nap Eyes, Magic Potion, Anemone, His Clancyness, among others.
OYÈMI NOIZE
Oyèmi Noize is no stranger to the alternative music scene in Germany.
Over a decade of shredding in noisy bands and international touring under her belt, she started a journey of creative and personal self discovery. Accessing parts of her personality as an artist and a human being, brought some very necessary healing with it.
Tipping her toes to test the waters she came through with 2 dancy melancholy singles n 2021 with a mixture of Synth Pop, Acoustic Indie paired with a Hip Hop drumset.
In 2023 Oyèmi Noize is honoring her musical roots by releasing an acoustic EP containing 6 songs with the title "I Know It Hurts But Trust Me We Will Be Ok".
On "I Know It Hurts ..." she's exploring subjects such as heartbreak, empowerment, mental health & community. As shown in her previous work, Oyèmi Noize is not shying away from catchiness and melancholy, this time mixed with a breeze of cheekiness and sass.