Swiss Army Wife
Submitted by Anonymous on Tue, 2017-04-18 10:50.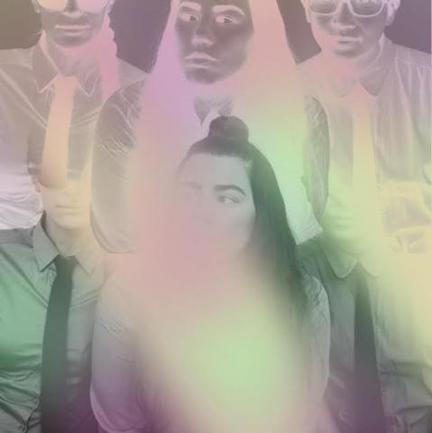 Swiss Army Wife
A Berlin/Copenhagen entity (with Natalie Sandtorv - voice/electronics, Lan Cao - prophet 8, Liz Kosack, prophet 12).
Cao Thanh Lan (VN) - piano, analogue synthesizer, zither, electronics, composition
Lan is a versatile musician encompassing a wide range of stylistic influences, with repertoire from classical to contemporary music and interdisciplinary works. She is an advocate of contemporary music and has earned a wide range of ensemble experience in festivals namely Klangspuren with Ensemble Modern Frankfurt, Festival Ircam Paris@Manifest, Impuls Festival – with Ian Pace and Ensemble Klangforum Wien and Ultraschall Festival with Ensemble KNM Berlin, etc. She is also active in the experimental improvised music scene, notably with project Osmosis at Strom Festival Cologne 2013, with Parallel Asteroid at FIME festival in São Paulo, with intermedial ensemble Auralisation at Festival Frischzelle Cologne, with the interdisciplinary ensemble Moment! at Festival Ankuft Neue Musik Berlin, at Musiklabor concert series in Cologne and Festival Kölner Musik Nacht, solo piano at Stadtgarten Köln, Loft Köln and at Festival Ad Hoc Köln, etc. With the electro-acoustic duo Parallel Asteroid, she has been touring in Europe, Japan, Brazil, China, Taiwan, Argentina, Uruguay, Chile and Vietnam.
Liz Kosack (USA) - synthesizer
Liz is a musician and designer from Maine, USA working in Berlin and New York. Her work is cross-platform, but focuses around synthesizer playing and masks. She completed a Masters in music at Jazz Institut Berlin, where she studied composition with John Hollenbeck and Greg Cohen. She holds a BA in jazz piano from William Paterson University, USA. She was a finalist in music and sound for the New York Foundation for the Arts fellowship in 2013.
Natalie Sandtorv (NO) - voice, electronics
Natalie Sandtorv is a vocalist born in Alesund, Norway and currently residing in Copenhagen, Denmark. She focuses on improvisation and uses the voice in various settings and genres like avant-garde, jazz, free music, and indie. In "Mimosa" shw combines the voice with electronics and creates an electro-acoustic expression in drone and abrupt pieces. She is also active in projects like Natalie Sandtorv "Freedom Nation", Pieces of Solitude, Not On The Guest List, and Swiss Army Wife.
-----