Teodora Stepančić
Submitted by
caribu
on Thu, 2018-11-08 15:02.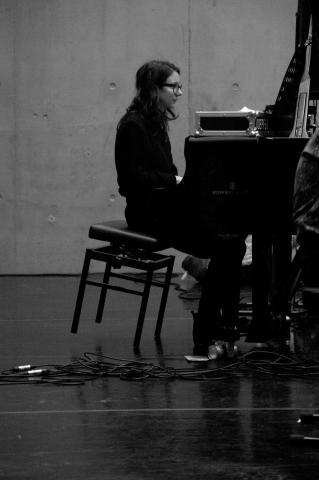 is a composer, performer and curator based in Brooklyn.
As pianist Teodora specializes in contemporary music and premiering works of living and emerging composers. In recent years, she has been collecting and programming piano and chamber works that speak in the voice of the outsider, a hushed voice, that stresses generosity, attentiveness, intimacy and focus.
In her compositions, Teodora explores different ways of incorporating theatrical and visual elements into music performance, cyclical and game-based musical forms, and developing works in close collaboration with individual performers.
With composer Assaf Gidron, Teodora is part of a duo performing on casio organs, sine tones, piano and cello. Together they regularly organize concerts in USA, Serbia, Israel, Germany, the Netherlands, Argentina, Iceland and wherever they travel.
Teodora is core member of Ensemble Modelo62 (the Netherlands) and collaborates with numerous new music ensembles such as Ghost Ensemble, ensemble mise-en, StudioŠest, BRock Ensemble, Asko Shoenberg, Veenfabriek, etc. She studied piano and composition at the University of Arts in Belgrade and the Royal Conservatory in The Hague.