Thalia Zedek / Asi Föcker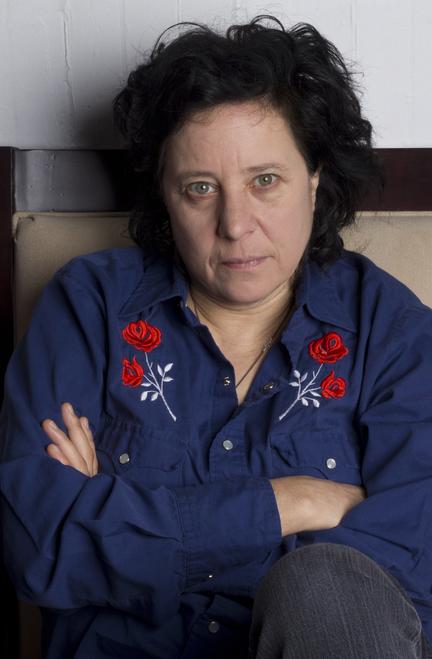 Two voices, two guitars, two solo concerts:

Thalia Zedek (Thrill Jockey / Boston)
Asi Föcker (Berlin)
Doors 21:00h, concert 21:30h.
Thalia Zedek might be entering the fourth decade of her career as one of the most singular voices in rock, but she shows no signs of creative fatigue. Throughout the 80s she rose to prominence fronting Uzi and Live Skull, before founding Come with Chris Brokaw in 1990. Come's classic first album, "Eleven:Eleven" is being reissued by Matador in May, it's 21st anniversary. It will serve to cement Zedek's position as a bandleader, a songwriter, and as a pioneer who, like Kim Gordon, Kim Deal, Lydia Lunch, and Patti Smith, paved the way for so many others.
After Come called it a day in 2001, Zedek began making music under her own name to high acclaim. Upon the release of her last album, 2008's "Liars and Prayers", Time Out New York proclaimed, "Nothing draws as much blood as the work of this songwriter, one of the most painfully honest and brilliant anywhere." On her new record "Via" (Thrill Jockey / March 2013), Zedek presents a collection of songs that range from the harrowing to the heartfelt.
New video "Winning Hand" on youtube
Detialled discography, interviews & a lot more (unofficial)
Asi Föcker is a guitarist, singer, sound and visual artist. She was born in Switzerland, lives and works in Berlin and has been a regular contributor to the Berlin sound scape since the late 90's.
Her interests lie in delving into the relationships between songwriting and improvisation and sound and words, with her powerfully authentic, moving voice and explorative sounds in order to create extreme moods and vivid images or scenarios. Elements of her visual work and performance background are often evident in her concerts. Her totally organic approach to songwriting and guitar playing is a perfect match for her passionate, focused performances. She has worked with sound for theater and made music for films and performance pieces.
Asi performs as a solo artist under the name Asiplus with guitar, piano and voice, has formed the Band Ellaspeed (with Tony Buck, Andy Moor, Clayton Thomas, Magda Mayas) and the project Chicoree, a duo with the sound artist Anthea Caddy.
Asi Föcker live at Schokoladen 2008