Three Nights Of Completely Nothing - part III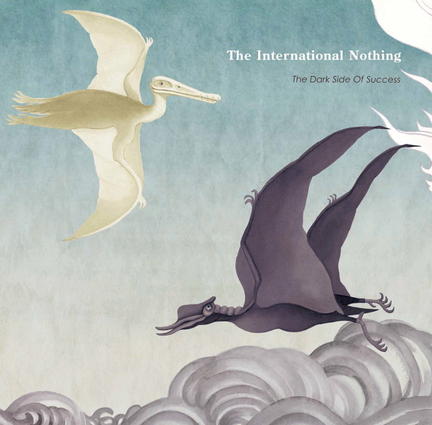 The International Nothing plays The Dark Side Of Success (Ftarri Records, 2014)
*record release concert *
The International Nothing
Kai Fagaschinski | clarinet, composition
Michael Thieke | clarinet, composition
http://nichts.klingt.org/
before & after show:
DJ Ekkehard Ehlers
"...Das Resultat ihrer musikalischen Forschungsarbeit ist eine enigmatische, sehr persönliche Klangflächenkunst, die "Umspringbilder" zwischen warmen Klarinettenakkorden und angespitzten, an elektronische Frequenzspektren gemahnende Sounds evoziert. Die Musiker leisten sich dabei den Luxus, rücksichtslos an der Zeit vorbei zu komponieren; es entsteht der Eindruck, als wäre ihre Entschleunigungsmusik schon immer da gewesen." Burkhard Stangl
Die Zusammenarbeit der Klarinettisten und Composer/Performer Kai Fagaschinski und Michael Thieke begann im Jahr 2000. Aus dem Kontext improvisierter Musik kommend, änderte The International Nothing 2003 das methodische Vorgehen und begann von da an ausschließlich gemeinsam zu komponieren. In einem kollektiven Prozess wird jedes Stück über viele Monate hinweg unter besonderer Berücksichtigung von Mehrklängen, Schwebungen, Differenztönen und verwandten akustischen Verlockungen minutiös ausformuliert. Obwohl die Musik bisweilen starke Assoziationen zu elektronischer Musik weckt, wird sie ausschließlich akustisch erzeugt und unverstärkt live dargeboten. Die beiden Klarinetten treten dabei weniger als dialogisches Gespann auf, sondern vielmehr als zarte, stereophone Klangskulptur.
The International Nothing spielte bisher 52 Konzerte in (fast) ganz Europa und Nord-Amerika u.a. bei den Donaueschinger Musiktagen, Konfrontationen (Nickelsdorf), Experimental Intermedia (New York), Maerzmusik (Berlin), sfSound Festival (San Francisco), Darmstädter Ferienkurse für Neue Musik und Météo (Mulhouse).
Three Nights of Completely Nothing stellt die seltene Gelegenheit dar, die Entwicklung einer Band der Berliner Echtzeitmusik-Szene in komprimierter Form zu erleben. Innerhalb von elf Jahren sind 16 Kompositionen entstanden, die nun erstmals in ihrer Gesamtheit an drei Abenden aufgeführt werden. An diesem dritten und letzten Abend im ausland wird weltexklusiv das druckfrische Album The Dark Side Of Success (Ftarri Records, 2014) in einem Record-Release-Konzert präsentiert. Es ist mit Anlass entsprechendem Rahmenprogramm (Bockwurst, Whiskey, DJ, etc.) zu rechnen.
Eintritt: 5,- €
doors 20:30, beginn 21:00