TOCHNIT ALEPH 15TH ANNIVERSARY (Teil 1)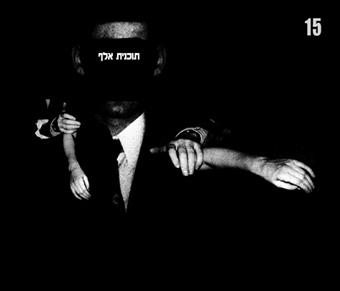 TOCHNIT ALEPH 15TH ANNIVERSARY (Teil 1) :
JUNKO & MICHEL HENRITZI
(Voice & Lapsteel. Harmonica. Guitar) Japan / France
Junko (b.1961) joins japanese King of Noise HIJOKAIDAN circa 1982, and she might well be the most unique voice of Noise. In 2008 she released a collaboration LP with Mattin on Tochnit Aleph. Michel Henritzi (b.1959) was involved with different industrial & rock bands since the late 70's, before joining the collective NOX. Since 1988 he is working with the french improvisation/noise project Dustbreeders.
KERÄNEN
(Analogue Harsh Noise Electronics) Finland
Tommi Keränen (b.1974) aka Rulla from Helsinki. Keränen runs the Anoema label (with releases by J.O.Mallander, Merzbow, Toshiji Mikawa, Lasse Marhaug. He performs live in Testicle Hazard (with Lasse Marhaug), Fumio Tommikawa (with Fumio Kosakai & Toshiji Mikawa of Incapacitants), and Gentle Evil (with Janne Tuomi).
THOMAS ANKERSMIT
(Synthesizer, Computer and/or Saxophone) Netherlands
Thomas Ankersmit (b.1979), initially an improvising saxophonist, expanded his activities to include live electronic music and installation pieces based on architectural acoustics and infrasound. He has been performing solo and in collaboration with other artists such as Phill Niblock, Kevin Drumm, Jim O'Rourke, Gert-Jan Prins, Borbetomagus and Alvin Lucier since 1998. Since 2003, Ankersmit most frequently collaborates with Niblock and electroacoustic improviser Valerio Tricoli. ON Tochnit Aleph he appeared with a Split LP with Jim O'Rourke.