Valentina Vuksic / Mario de Vega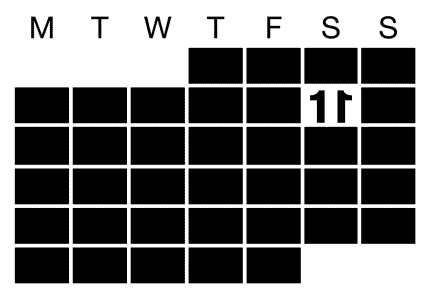 Valentina Vuksic
Born in Munich in 1974, lives in Zurich since 2001 and in Amsterdam since 2008.
www.vimeo.com/4105144
Her work is a "digitaly" approach via microphones for magnetic fields. With choreographies for computer software, computer and computer parts, she puts them in place as actors of software/noise pieces for and in computers.
She works with machanic noises as mediators to a public. They reveal the activities of processes taking place between computer programs -in the widest sense- and the computers they are running on. She looks at time and space of the computer processor (CPU) and the computer memory (RAM) as a level of reality. Processing software is creating own temporal and spatial dimensions, which she modulates and stage for a public. She aims for a sensual understanding of the analytical sphere, including its error-proneness due to complexity as well as the fact that the physical world (hardware) meets logic (software). This can sound specific in each case.
-
Mario de Vega
Born in Mexico City in 1979. Works in Berlin and Mexico City.
http://mariodevega.info
His work overlaps relations between stability, failure, simulation and ambiguity with site-specific interventions, sound events, modified electronics, process-oriented projects, sculpture and sound improvisation.
As an improviser, his practice explores the value of fragility & in-determination involving a wide range of customized objects, analog and modified electronics, turntables and computer based interfaces in different combinations. de Vega performs both solo and in collaborations with numerous other musicians exploring the tension between analog and digital media.
His work produces situations for specific spaces using the context to generate ambiguous relations through sound and has been exhibited throughout Europe, Mexico, USA, Canada, Russia, Korea and Japan.