Workshop with Barre Philips on Solo Improvisation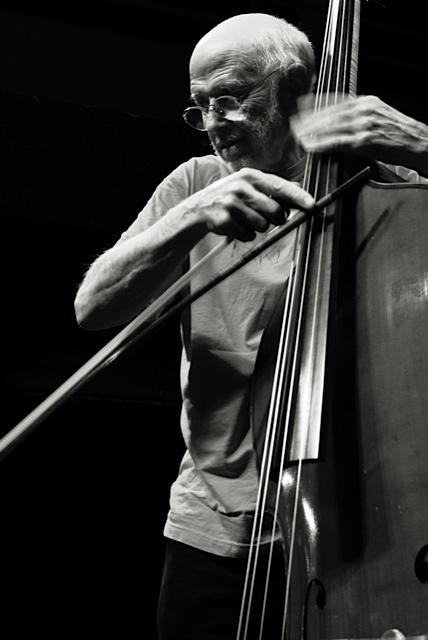 Solo playing in improvised music
Workshop designed for the advancement of the musician as an individual
10.30 am – 12.30 pm
Pünktlicher Beginn! / We start on time!
Teilnahme/Fee 10 EUR
For years now, in improvised music, we've had workshops dealing with the various parameters of playing together in groups. Performing together is very important to the improvising musician but the question is always present, 'what to play together'? The focus in this workshop is to help the "students" to find their own, personal music. To be able to improvise together, compose spontaneously together, we must bring something to propose and not be content to only respond.
Improvised solo performance – Some ideas –
Technique – We are all limited in our technical abilities. There's always another player of our instrument whose technique is
"better" than ours. And as we continue to work on the instrument to acquire more and more technique we must at the same time, at any moment, be able to express ourselves with the technique we do have.
Sound – Our personal instrumental sound is what carries our emotions, feelings and ideas to the public. We must be at home with our sound. We must know and accept it wholly. Our sound is as much a part of us as our skin.
1. At home – play, play and then play some more. Look for interesting sounds and effects. Ones that please us. Work on them so that they become available to you "automatically".
2. In this workshop – It will be organized like a traditional master-class, where all the "students" are present for every session and each one will perform in solo for Barre Phillips who will then work with him/her on:
A. Your sound, the one you have today.
…*…