Zsolt Sőrés
Submitted by
Melodie
on Thu, 2013-09-26 14:56.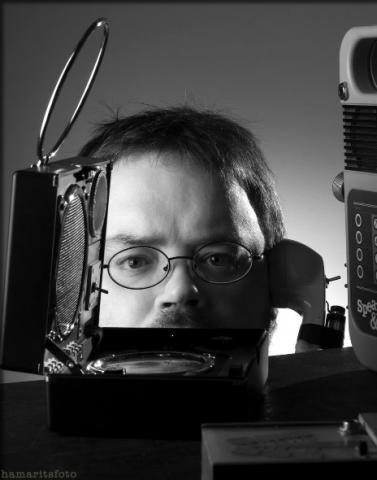 Zsolt Sőrés aka Ahad
Born 1969 in Budapest. Improvised/electroacoustic and noise musician, sound artist, editor, performance and conceptual artist. Groups: Abstract Monarchy Trio (with Franz Hautzinger), a duo with Rhodri Davies, Budapastis (with the members of the Parisian children-noise-rock group, Dragibus) etc. His field of interest and activity - beside music - includes the borderline and the margin of different art forms, too. He is also collaborate with artists from different fields of art (coreographers, stage directors, fine artists and videomakers etc.). He is the member and the program managing editor of the still independent "Tilos Rádió" ("Forbidden Radio") "No Wave" programme. Currently he is the main organizer of the underground film screening series called "Club of Invisible Films" at Ludwig Museum in Budapest. He is the artistic director of "Relative (Cross)Hearings International Indpendent Contemporary Music Meeting" in Budapest. Recently - in 2008 - he edited a book and wrote a preface study about "New Chances of Autonomy" with the texts by Hakim Bey aka Peter Lamborn Wilson among other onthological anarchists.