1982 // Golden Fur: M. Feldman // Kurzmann/Zerang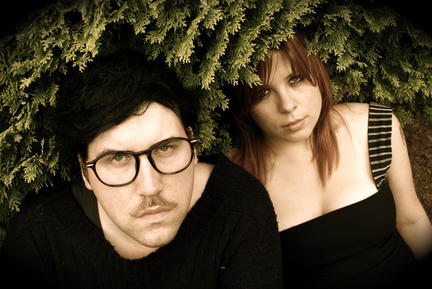 On the 3rd and last night of its' sommerloch festival, ausland is happy to present:

GOLDEN FUR:
Judith Hamann (cello) & James Rushford (piano), performing
Morton Feldman's "Patterns In A Chromatic Field"

1982
Nils Økland: Hardanger fiddle, violin
Sigbjørn Apeland: harmonium
Øyvind Skarbø: drums

& the duo:
Christof Kurzmann (laptop)
Michael Zerang (drums)

Doors open 20:00 Uhr, concert starts 21:00 Uhr sharp. 9 EUR.
1982
...two old and one young guy channeling traditional folk music through contemporary improvisation.
"Nordic calmness to make you breathless." FAZ
"Astonishingly resourceful sound-painting." The Guardian
... check 1982's website for more info & music: www.1982trio.com
***
GOLDEN FUR
James Rushford and Judith Hamann are founding members of the chamber music ensemble Golden Fur, incorporating contemporary classical, experimental and improvised forms of music making. They have given Australian premieres of works by Sofia Gubaidulina, Robert Ashley, Jani Christou, Klaus Lang, Thomas Meadowcroft, and world premieres of works by Anthony Pateras, Jaap Blonk, Marco Fusinato, David Chisholm, Cat Hope, Sean Baxter, Robert Dahm and Kate Neal.
Composed at the outset of his 'late period', Patterns In A Chromatic Field is widely recognised as Feldman's most uncharacteristic and virtuosic piece. It is kaleidoscopic in colour, complex and playful in rhythm, and devastating in expressive scope. Unlike many of his other works that are pre-occupied with stasis and augmented durations, Patterns... shifts abruptly, often at breakneck speed, between elaborate chromatic, microtonal, polyphonic, static and dynamic passages.
***
Christof Kurzmann, born in vienna/austria, lives in Berlin & Buenos Aires. Musician between electropop, improvisation and "new music". Sometimes soloist, he prefers to be part of an collective or an working group. Labelowner of the small independent label "charhizma" - at present out of work.
Michael Zerang was born in Chicago, Illinois, and is a first-generation American of Assyrian decent. He has been a professional musician, composer, and producer since 1976, focusing extensively on improvised music, free jazz, contemporary composition, puppet theater, experimental theater, and international musical forms. He currently tours and holds workshops in improvisational music and percussion technique, and teaches private lessons in rhythmic analysis, music composition, and percussion technique. ively with contemporary theater, dance, and other multidisciplinary forms.