5 Years of RAW CHICKS !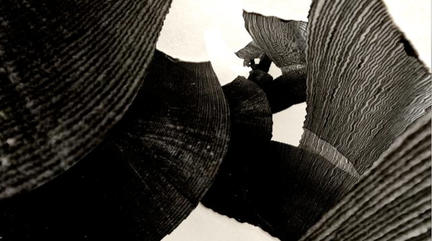 5 Years of RAW CHICKS !
ELEKTRONIKI live*
MIEKO SUZUKI live* + visuals by CLAUDIA ROHRMOSER
KSEN. live* + visuals by [BI:KEI]
JANOSHI Turntables
Doors 20:00 | Start 21:00 | Donation 6 ≤ 9€
www.rawchicks.de

ELEKTRONIKI live*
"this - is not about waves whooshing on these round pebbles, synthesised on those wet and dry grounds. this is about the folding formations of these waters, tracing those spaces in between." Elena Savvidou aka ELEKTRONIKI - born in Cyprus, based in Berlin.
MIEKO SUZUKI live* + visuals by CLAUDIA ROHRMOSER
For their joint performance, sound artist MIEKO SUZUKI and visual artist CLAUDIA ROHRMOSER explore the mutual influences of sound and image, sharing the same source material: vinyl.
In her experimental live set, MIEKO SUZUKI uses broken and prepared records, turntables, effects pedals, and various props. Always aiming for unexpected results, she builds up a constant tension between action and reaction, thus creating slowly evolving, dynamic and bass driven sound textures that are rooted both in noise and electronic music. CLAUDIA ROHRMOSER transforms still images of the vinyl fragments, hand-drawn discs and MIEKO SUZUKI's prepared records into a vivid visual track. Exploring the qualities of the given shapes and surfaces she generates dynamic virtual spaces from the grooves' textures and creates fluttering animations by spinning visual discs in realtime.
KSEN. live* + visuals by [BI:KEI]
Ksenija Ladić aka KSEN. is a sound artist, music producer and vocalist. Her areas of interest unfold around site-specific sound interventions, electronic music production, analog and digital sound sources, relation between sound, room and body. Her live set will be accompanied for the first time by filmmaker and visual artist Beate Kunath aka [BI:KEI] which feels mainly inspired by natural movements in everyday life. Through images of live cameras in combination with analogue technique she creates her visual aesthetics.
JANOSHI is a DJ and live performer who has cultivated a sound of her own, making music according to her feelings and experiences. Based on field recordings she creates emotional narratives via atmospheric soundscapes and is known for her extraordinary electro-breaks / eclectic style DJ-sets.