Mieko Suzuki
Submitted by
Melodie
on Wed, 2017-09-06 21:09.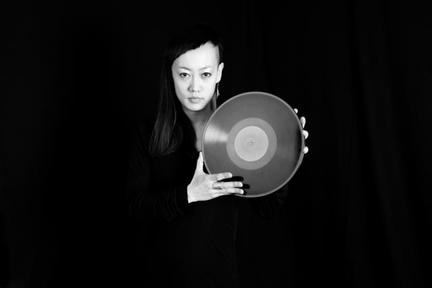 Mieko Suzuki Mieko Suzuki is a sound artist, composer and DJ born in Hiroshima and based in Berlin.
Her club-oriented techno sets and experimental live performances are grounded in deep, hauling bass, seeking a constant tension between the delicate, the raw and the daring. Often using more than two turntables and/or CDJs, as well as effects pedals, feedback loops, and scratches she creates unique sonic textures that mix compressed beats with field recordings and spoken word.
Since 2014, she has been playing regularly at A L'ARME! Festival (Radialsystem/Berghain, Berlin), and in 2017 played her first solo performance at Labor Sonor (KuLe, Berlin). 2018 sche founded the trio Contagious with the two innovative voices from the Berlin improvisation scene Andrea Neumann and Sabine Ercklentz.
She has also been involved in many cross- disciplinary collaborations, among them with fashion designer Tatsuro Horikawa (JULIUS), choreographer Meg Stuart (City Lights at HAU Berlin, 2016, and Valeska Gert's Blind Date at Akademie der Künste, Berlin, 2017), and artist Barbara Raes (Unacknowledged Loss, HAU Berlin, 2017).
Since 2009, she has been running her own bi-monthly, multidisciplinary event KOOKOO, together with Arno Raffeiner (Spex), currently located at OHM Gallery, Berlin.