ANY + music for 6 guitars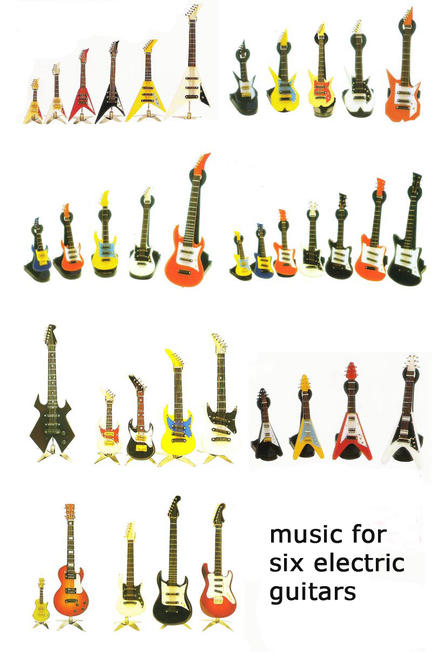 ANY (angela nina yeowell) uses a sampler, pick ups, flea market instruments, and a few different microphones to give voice to that which she does not understand. She likes to think she creates her sound and text from different parts of her body, before mental cognition happens. In her latest work she will explore the voice of her teeth, before she ate the mad hatter. and after.

music for 6 electric guitars is music for six electric guitars played by 6 guitar players and friends from denmark.
some times they play compositions, some times they improvise, most of the time the do both at the same time.
sometimes the music is very minimal, sometimes its very noisy, sometimes its a drone, other times it just sounds
like summer sun in the face.
Anders Lauge Meldgaard is the head behind this project and brings along 5 other guitarists from the undercurrents of Copenhagen.
Anders is part of the creative music collective yoyooyoy, widely known for their experiments in between impro, electronics and noise with huge concept orchestras, wild concert installations and sound projects in public spaces.