Åsa Cederqvist / CANNI BALLS / in production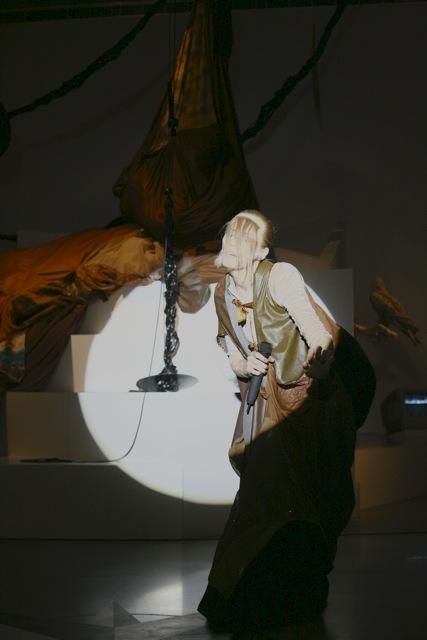 "CANNI-BALLS… in production"

producing social rituals, supsence, rhythm and labour
An investigating and process based work where I'd like to continue working in a the heritage of expanded cinema, with progenitors like Valie Export, Joan Jonas and more recently Aernout Mik.

I'm interested to laborate with the possibilities between the stage/theater, sculpture and sound through experimenting with moving imagery in relation to the offered apparatus, in relation to the space and invited guests.
The intention is to collect and create content for a coming stage/film project called Canni-Balls (work title), including conversations, dinners, readings, auditions and rehearsals, which all will lead to a sort of pilot /teaser of this project. Canni-Balls is a chamber play, musical, discussion board and reality-show which dissects representation, desires, rhythms and frameworks. A statement in a constant creation.
A public presentation will take place on
January 15th at 7:00 pm

BIO / CV

"With my work I want to detach mental constructs and provide keys to every human's potential greatness. My method is performative, through research or material laborations I throw myself out into uncharted territories with a beginner's gaze trying out new meaning and place. I often let the formats shift and layers alter. I like creating extensions to pieces in order to modify and activate the drama.
In recent works I've been occupied by the idea of purity and danger and found myself in a place between new age-movement, wastement plants and looking at the society as in collapse. With this as a backdrop I want to further investigate a new beginning and the power of the collective."

Åsa Cederqvist is a visual artist who works with broad range of materials to modify the meaning thereof and to create new platforms for communication to transpose power structures. Her work often suggests a universality of creation, manifesting a strong sense of transformation, as if they were in a constant making. Åsas work includes film, textiles, sculpting, working within a tradition of Expanded Cinema and performance, proposing a spatial experience, embodiment and activism.

Recent exhibitions/performances: Power is exercised, Bomuldsfabriken, Arendal (2013), Síndrome - Context, modes and structure, La Capella, Barcelona (2013), Excavation, Wetterling gallery, (2013), Playing with Dead things, Steinsland Berliner (2013), Sideshow - Tanz im August, Berlin (2012), Darker than Night, Casino Metropolitano, Mexico City (2010), Construction 01:12 + The Cabinet, Konsthuset, Uppsala (2011), Swedish Conceptual Art, Kalmar Konstmuseum, Kalmar (2010). Åsa works as senior lecturer in Fine arts at the Textile programme at Konstfack, Stockholm. She played in the band Revl9n 1998-2006.
For further information: www.asacederqvist.com