Astroturf Homegrown
Submitted by
caribu
on Thu, 2008-11-13 21:36.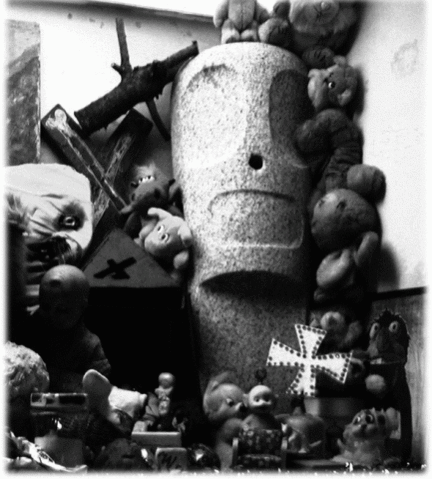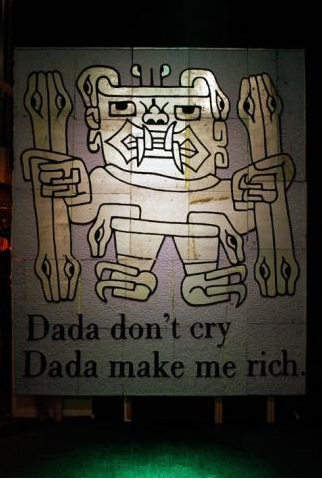 Astroturf Homegrown consists of Torsten Schlopsnies and Tobias Hassels who had been responsible for the opening night of the Dein Wort In Gottes Ohr Festival at ausland in 2008, 'The Return Of John Frum', the closing night and ausland anniversary gala of the C N.1 Festival, among other Astroturf events.
past participants (incomplete):
Jason Forrest (USA/Berlin, Cockrock Disco, Network Awesome)
Robotic (Freak Camp/Berlin)
Bizzy Bossy (Dead Slow/Berlin)
Astroturf Homegrown (Berlin)
Rev. Mugglestone and the Mugglestone Jubilee Singers (USA/Berlin, Valis Records)
Lumen Intellectuale (DJ Peng!/Berlin)
Bröckel (Berlin)
DJ Elvis Voodoo King (Berlin)
Toxo (Dr. Netze Aus Wasser)
La Coral Floral (Berlin), Valby Vokalgruppe (Copenhagen), Latebröq(Berlin/London), With Their european premiere, Betty Confetti Y Su ConjuntoTropical (Buenos Aires), & DJ Sabine Machine & DJ Fett (Berlin)
Torsten Schlopsnies / Tobias Hassels
ASTROTURF HOMEGROWN ist eine lose Veranstaltungsreihe im ausland, die an einem Abend die
Künste bindet, rückkoppelt und den Ausgang offen lässt, dennoch einer
subkutanen Choreographie folgt, die nur mit Partizipation der Besucherinnen
funktioniert oder auch nicht und letzlich das Ziel einer echten Party, die
sonst ja doch nicht oder sehr selten passiert, mit echten echten Künstlern hat, wobei Authentizitität
dadabei oft hintenrunter fällt und doch usos mehr da isst.