Brian Harnetty / Birdcage Tombola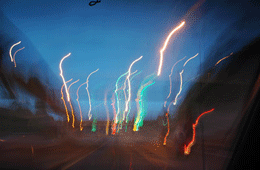 eiskalt präsentiert:
Brian Harnetty
Brian Harnetty is a musician and artist from Ohio, and his work involves overlooked elements of sound. Many of his pieces transform found material - including field recordings, transcriptions, and historic recordings - into personal sound worlds. He is also a member of the art collective fossil fools, which creates work based on social-justice and energy-related issues.
At this concert, he plays with Jeremy Woodruff, an american flutist/saxophonist now living in Berlin.
"Two years ago Brian Harnetty released American Winter, an emotional encounter between his own music and a trawl through the Appalachian Sound Archives of Berea College in Kentucky.
While working on American Winter, Harnetty says, he "kept hearing elements of Will Oldham's voice in the old recordings", and started corresponding with the singer. He hoped to persuade Oldham (aka Bonnie 'Prince' Billy) to sing on that record, but schedules did not permit the collaboration until now.
Silent City is another powerful personal statement in which the distant past and present are interwoven. Harnetty juxtaposes archive recordings with his own piano, banjo and accordion, and this odd co-existence generates a new poetic context for the bygone voices. Working like a novelist, he has immersed himself in an archive of field recordings - slices of past lives - and now emerges to create a new text, breathing new life into old chunks of sound by radically recontextualising them."
The Wire
Birdcage Tombola
Birdcage Tombola is a solo, pop music project for voice, keyboards, canned strings, and electronic noodling from Thomas Meadowcroft (The Understated Brown). Separate speakers are used for each string part when playing live to produce a rich spatialised sound of discounted, canned strings. More we cannot afford. Sometimes, physical help permitting, leslie and organ also come to the show. The electronic noodling is done with a knob box.
Thomas has recently made some string arrangements also for the german group Tocotronic, which you should check out. As for this beautiful side project of his.
www.myspace.com/birdcagetombola