Thomas Meadowcroft
Submitted by
el
on Sun, 2010-02-07 11:51.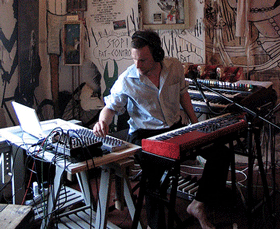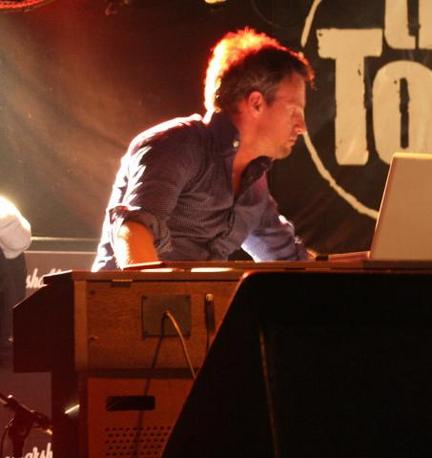 Thomas Meadowcroft is an australian composer and musician living in Berlin where he has been based since 1998.
Thomas Meadowcroft's music has been described as 'reaching an inexpressible purity' (Le Monde), 'nerve torture' (Süddeutsche Zeitung) and 'dreamy post-rock' (New York Times). It has on occasion involved the use of foreign or found objects (power tools, canned laughter, recordings of automobiles and BBQ areas etc.) as well as video projections (weather forecasts for the Mediterranean Sea, stills from childrens' books).
As an electric organ player he has performed solo concerts and he performs regularly with australian percussionist Steve Heather and keyboardist Boris Hauf (Vienna/London) with the Band "The Understated Brown".
He has also worked in collaboration with, among others, the Munich-based theatre company "Hunger und Seide", Canadian video artist Peter Sabat, filmmaker Romeo Grünfelder, and New York based cellist Alex Waterman.
His new solo-project is called Birdcage Tombola and is a solo, pop music project for voice, keyboards, canned strings, and electronic noodling. He uses separate speakers for each string part when playing live to produce a rich spatialised sound of discounted, canned strings.
His music has been described as 'reaching an inexpressible purity' (Le Monde), 'nerve torture' (Süddeutsche Zeitung) and 'dreamy post-rock' (New York Times)