Cristina Maldonado Residency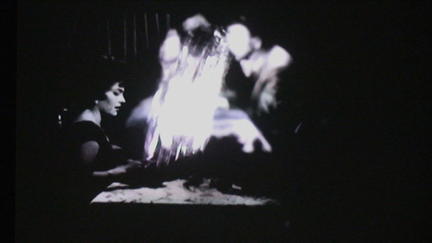 Cristina Maldonado
Residency in ausland --- 1st to 7th of December 2017
as part of the Alfred ve Dvoře/Prague - ausland/Berlin residency extravaganza!
The residency time period will be used to continue working in two projects that have at some point had the support of Alfred v Dvoře:
1. - Blavatsky Society- Premiered 30.4 2016 in Alfred ve Dvoře
3 days residency in Ausland to create a video art piece with the documentation of the performance and to present a sound performance improvisation with all the collected interviews and recordings used in the premier.
Collaborators: Šárka Zahálková, Jennifer Helia DeFelice and Lea Kukovičič, Lamija Čehajić, Theresa Schrezenmeir, Isabela Juchniewicz
2. - What She Does- Series of projects for live film intervention. 4 days residency in Ausland to create the choreography and visual effects and an open rehearsal for showing the results. This project will continue developing in 2 days residency at Alfred ve Dvoře and presented as a work in progress the 11 of December.
Collaborators: Petra Hauerová