Diana Combo: (ears)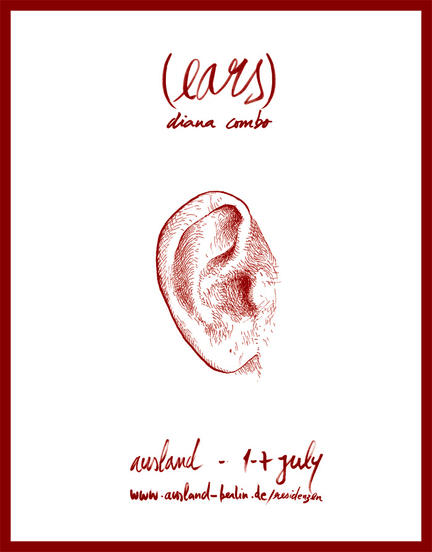 (ears) is a project that aims to pay tribute to the persons that have been influencing Diana Combo in the way she relates to sound and the listening experience, to others and the world.
Most of them are sound artists, musicians, composers or creative minds in one way or another - their paths crossed somehow, in more or less personal ways, and this resulted in a growing will to shape the influences and feedback the received stimuli.
They will be invited to come to the venue and have one of their ears molded/modeled. The mold will then be placed on the wall along with a label including the name of each person.
The sessions will allow a direct expression of appreciation and may also serve as moments for further exchange of thoughts and ideas. This will be open to the public who may come any time to attend or have one of their ears modeled as well.
A random constellation of influences and relations will take a progressive form. What is invisible – sounds, influences, feelings – is also made silent in images that evoke the audible, the human and the perception apparatus that puts the interior in contact with the exterior, the exterior with the interior, one person with another and vice versa.
Opening hours: everyday, 12-6 pm
Exhibition opening: 6th july, 7 pm